CBD for Pets 300mg
Regular price

Sale price

$15.00
Naternal CBD for Pets
As pet owners, we always want the best for o ur four-legged friends. That is why our collection of CBD for pets offers high-quality products made with the same care and attention to detail as the rest of our CBD products. Specifically made for the furriest members of our family, Naternal CBD for pets is available in various strengths so that you can choose the best CBD oil for your pet's individual wellness needs.
What Is CBD for pets?
CBD for pets provides owners with a way to promote wellness naturally in their dogs, cats, and other types of furry friends. CBD oil for pets offers a wide range of potential benefits that can bring peace of mind to both owners and pets. 
Why Choose Naternal CBD for Pets?
Naternal is a wholly-owned subsidiary of Root Bioscience, Inc. Root Bioscience is a materials science company, specializing in cannabis products. It monitors Naternal's entire supply chain from soil to oil and manufactures Naternal products in a modern GMP-compliant facility in North Carolina's world-renowned Research Triangle Park. Our production process is meticulous, and our testing is rigorous to ensure the CBD products you get are exactly what we say they will be.
Our CBD for pets is held to the same standards used for other products in the pet health and wellness industries. All our hemp products for pets are sourced from natural ingredients and use rigorous testing to ensure quality and safety. You can even access lab reports on any product we sell to verify this.
Is CBD Safe for My Pets?
Your pets are part of the family; we get it. That's why we offer CBD products specially made for our furry (and feathered) friends. Our pet formulations blend CBD with other naturally occurring cannabinoids to help pets get more out of every day. While we are 100% confident about the quality and safety of our products, we understand that every pet has different needs, so we recommend consulting with a veterinarian before starting a CBD regimen.
If you have more questions about CBD oils, please contact us directly through our website. Every day we connect with people. Some have known the power of CBD oils for years, and others are just getting started, but together, we are building a thriving community of wellness seekers. Visit us, look around at our products and, most importantly, be well. 
Why Is Naternal CBD Oil for Pets Full-Spectrum?
Full-spectrum CBD formulas contain a high concentration of CBD combined with other hemp compounds known as cannabinoids. These hemp compounds have shown to enhance the overall effects of CBD to deliver more potent effects than CBD alone.
What Are the Benefits of CBD for Pets?
Even though we'd love to tell you exactly how CBD could support your pet's mental and physical wellness, we must remain silent when it comes to the specific health benefits of our products. This is because we adhere to the rules set out by the Food and Drug Administration (FDA) for your protection regarding all supplements. Since CBD supplements are currently not regulated by the FDA, we are not in a position to make any claims regarding the potential benefits of CBD for pets. This means that researching the potential benefits of CBD for pets falls to you. Luckily, there are numerous studies explaining how CBD for pets can help your dogs and cats. We encourage you to explore the internet or consult with your vet to find exactly how high quality, rigorously tested CBD products can be helpful for your pets. We will be following along, but we can't participate in this part of the conversation--for now.
What Is the Right CBD Oil Dosage for Pets?
As a starting point, we recommend 4 mg of CBD for every 10 lbs of your pet's body weight.
| | |
| --- | --- |
| PET'S WEIGHT | RECOMMENDED DOSAGE |
| 0-10 LBS | 2-4 mg |
| 10-30 LBS | 4-12 mg |
| 30-70 LBS | 12-24 mg |
| 70+ LBS | 24+ mg |
The numbers in this chart are simply a set of suggestions that can help you find the right CBD dosage for your pet. If you have any concerns, don't hesitate to consult with your veterinarian before giving CBD to your pet.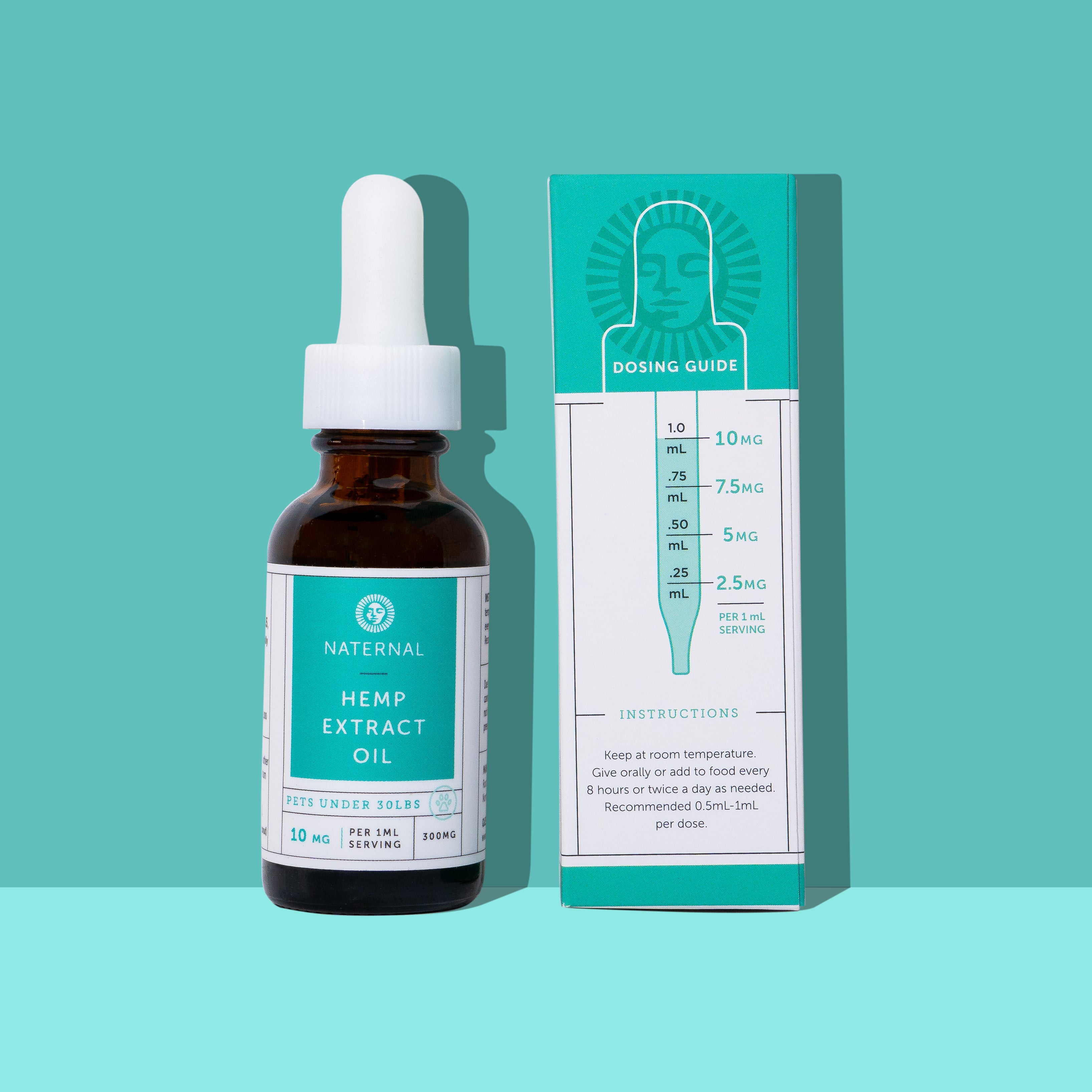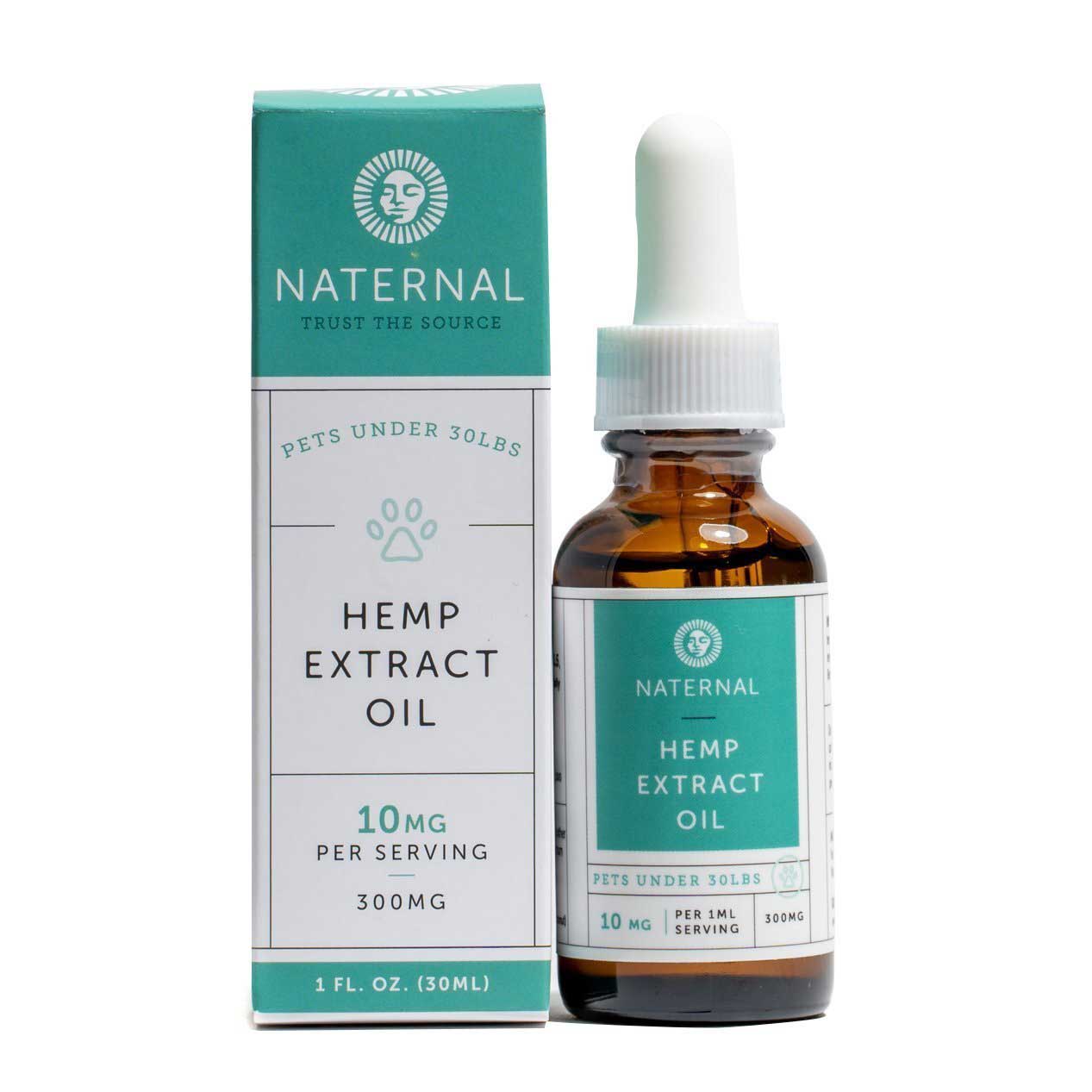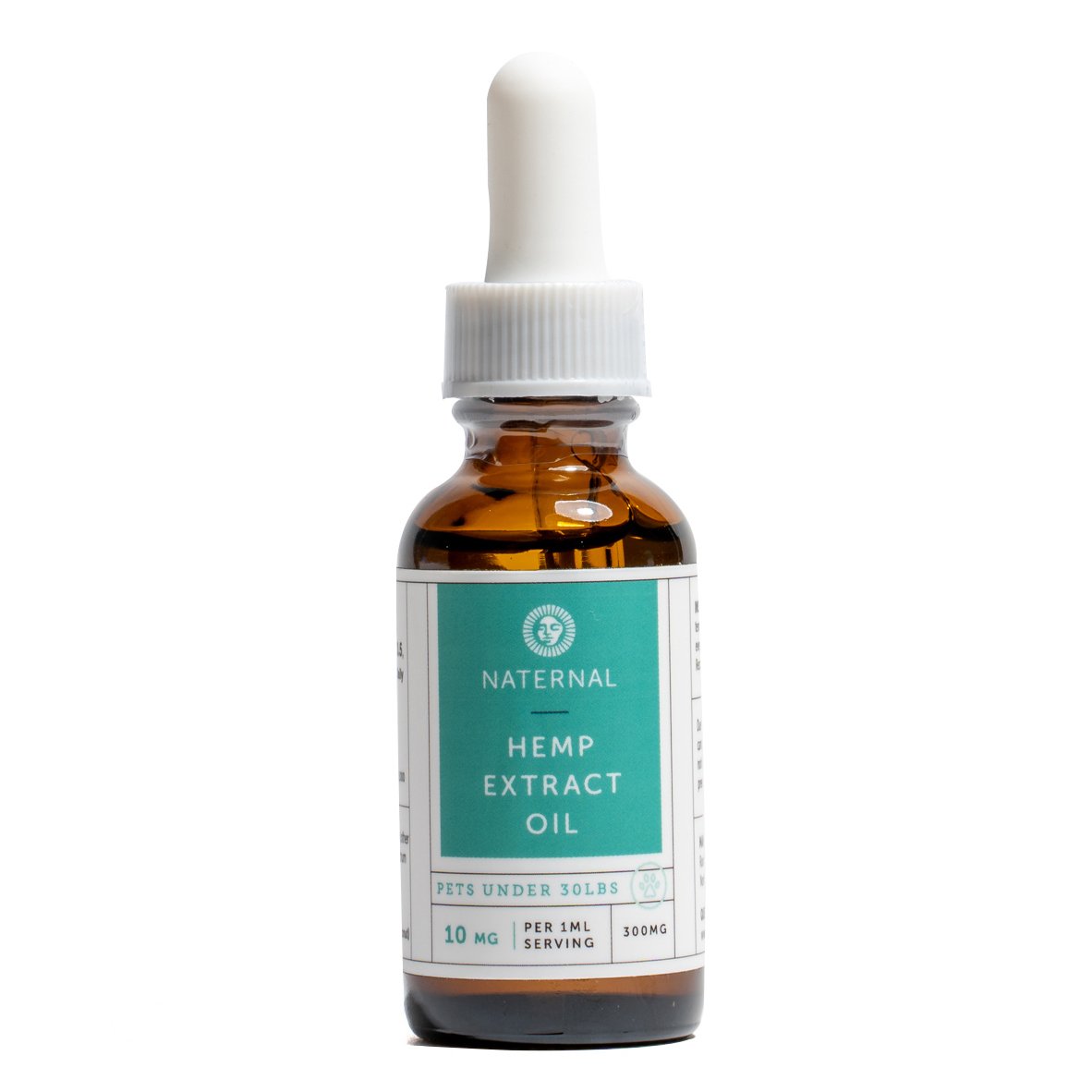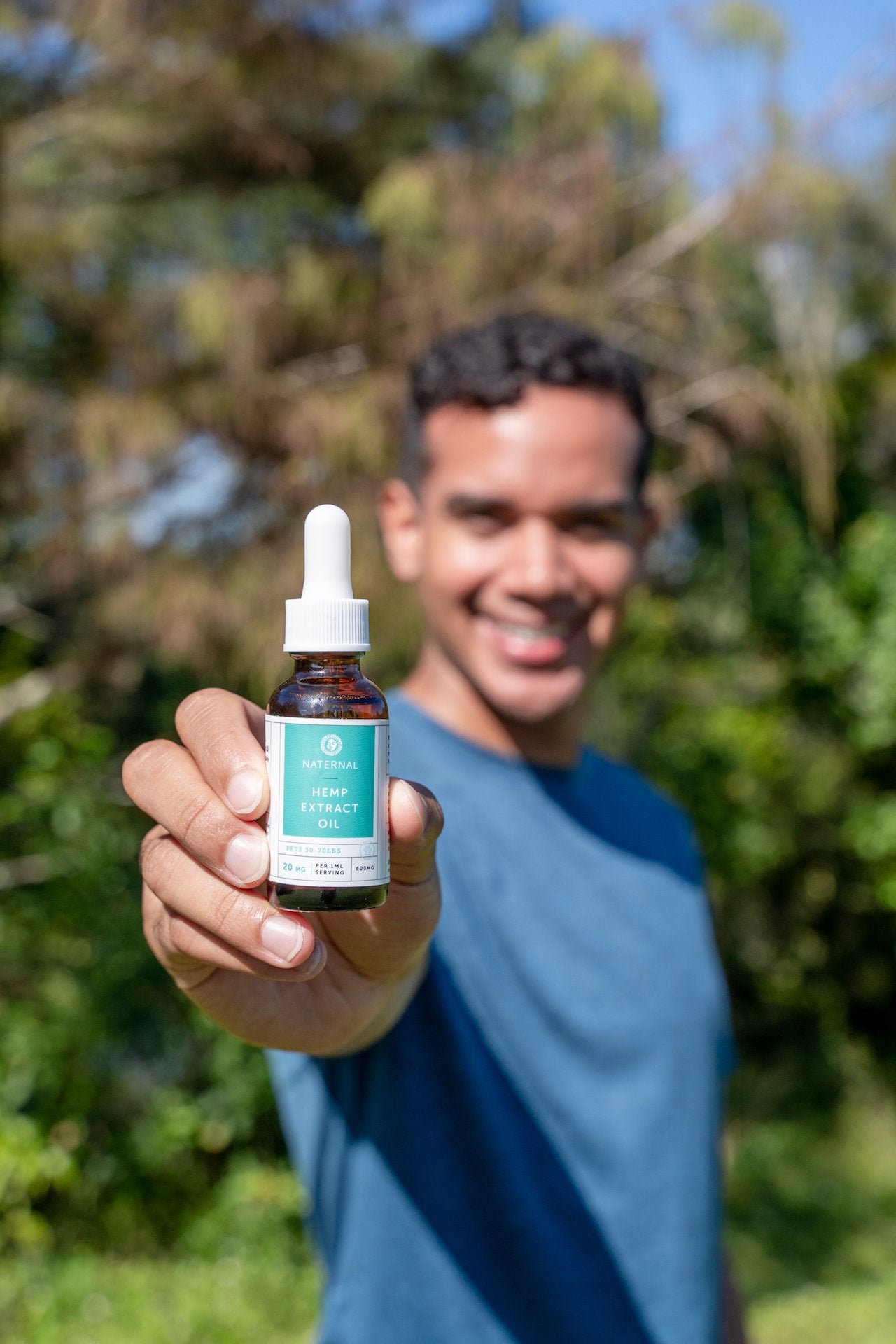 Pet CBD did not get
I have not got the Pet CBD order. Please get back to me. It was suppose to be with my other order but was not. So I be waiting to get the pet CBD.
Helped my Dog
Gave my 15 year old a new lease on life.
15 and still going strong
We started Pepper on CBD after we exhausted all the vet's prescription pain medications. She was still in such pain everyday we considered it might be time to help her cross the rainbow bridge. Started the CBD twice a day and she improved overnight. Now years later she is still going strong, she can hike 3 miles without complaint.
Thank you so much for the review! Pepper is precious!! We are so glad that a natural alternative has helped Pepper turn a new leaf.
-Naternal
Seizures Stopped
I have been using this CBD for my pup who has seizures for some time, since starting CBD she has not had one. I like that there are no unnecessary ingredients, and she takes it with no problems.
Thank you for the review, Maxine!
That is amazing news - we are so glad to hear that your pup's seizures stopped!!!
- Naternal
Been a real life saver for our 12 year old dog. We tried everything the vet had to offer for her arthritis pain and anxiety. Took a chance on this and it works wonders. She has been on it for over a year and she runs around like a puppy again.