Regular price

Sale price

$65.00
Enhance your recovery with Move, the ultimate post-workout companion! Made for professional athletes and weekend warriors, this full spectrum CBG tincture is crafted to help you crush your fitness goals. Experience the rejuvenating effects that only CBG can provide, aiding in muscle recovery, reducing inflammation and getting you back in the game.
Whether you need to recharge after an intense workout or are looking for that extra edge in performance, our Move full spectrum CBG tincture is elegantly packaged and designed to fit seamlessly into your active lifestyle.
What You'll Love:
Promotes calm, recovery and energy
Vegan, non-GMO, gluten free and no high-fructose corn syrups or dyes
Delicious ginger honey flavor
40mg CBD and 40 MG CBG per serving
Legal in all fifty states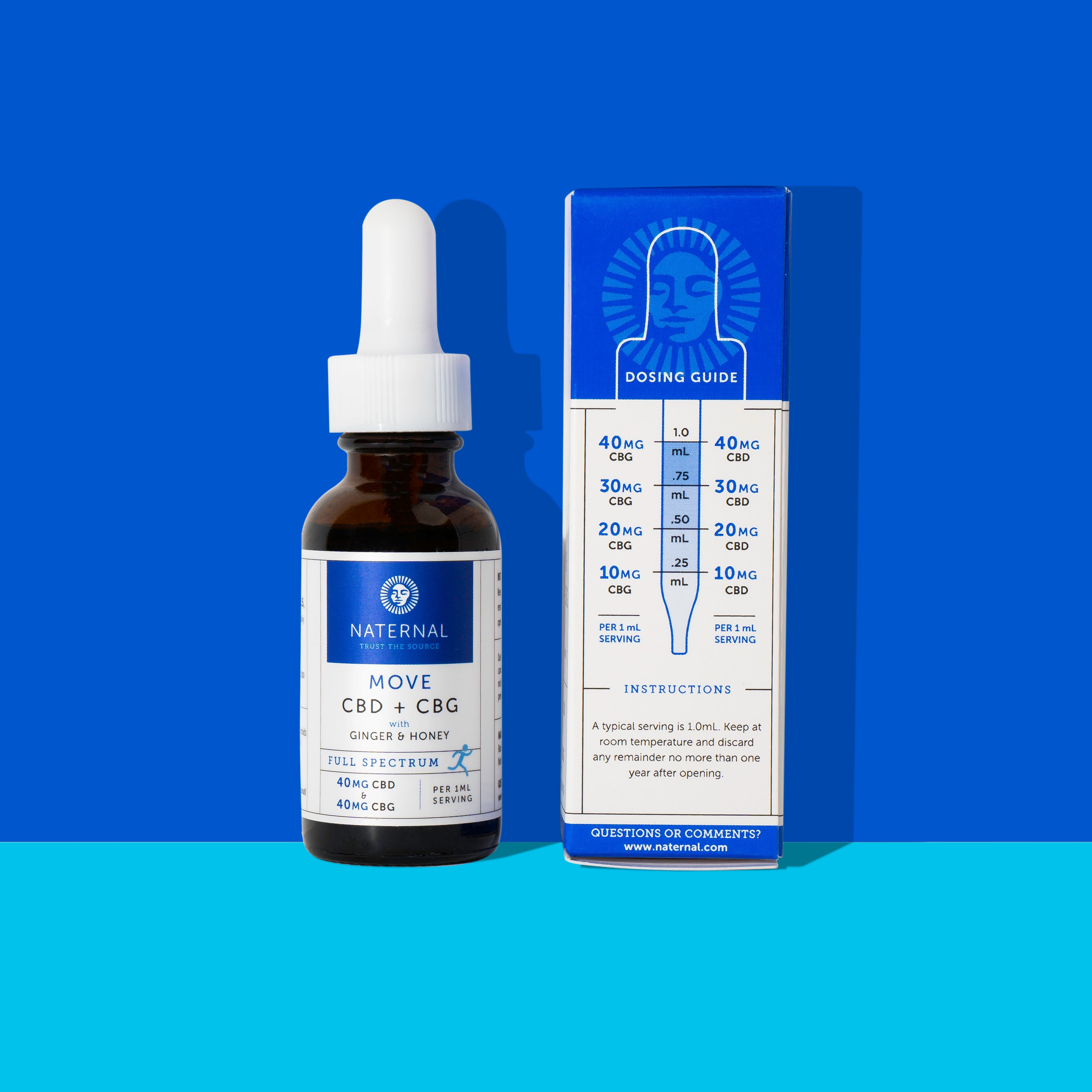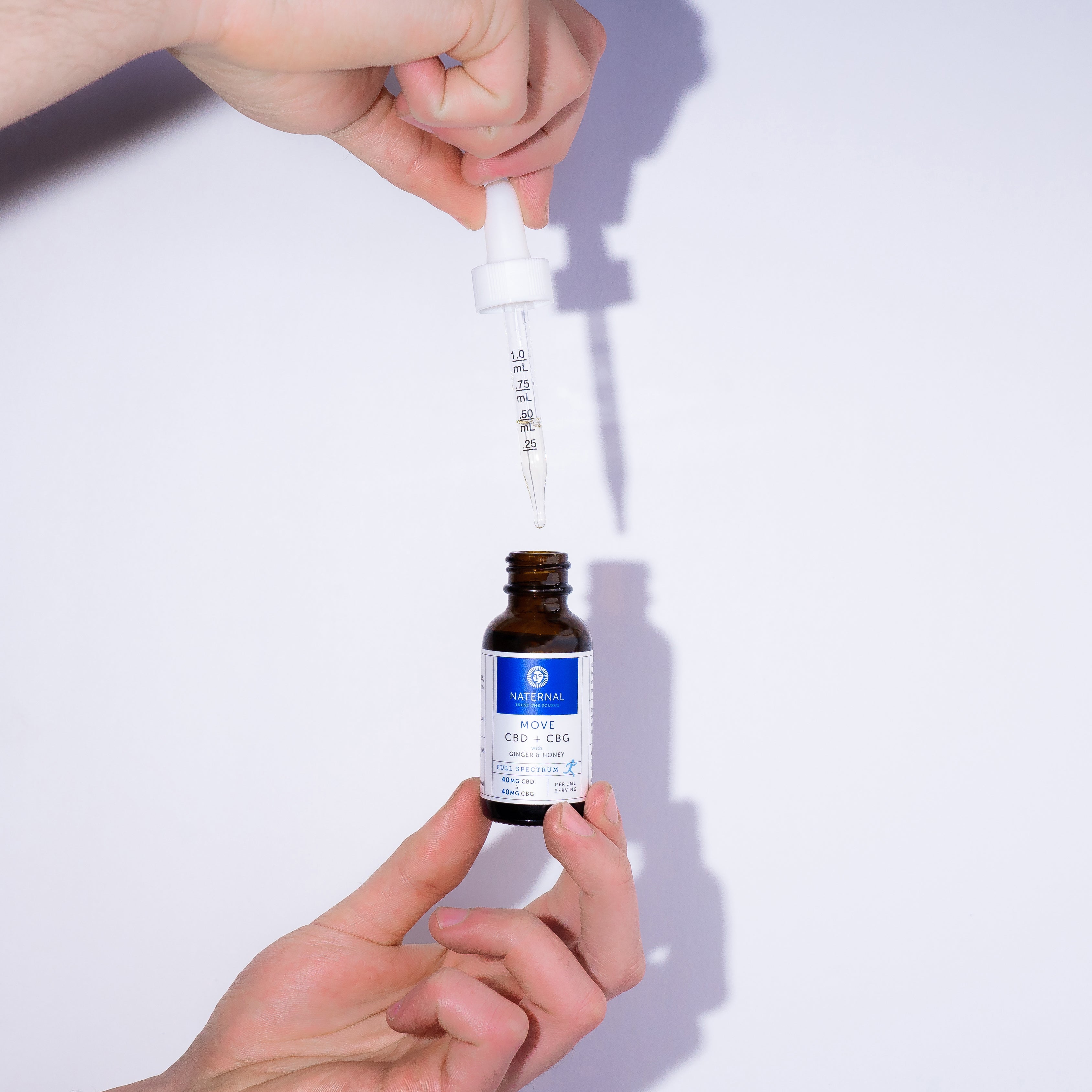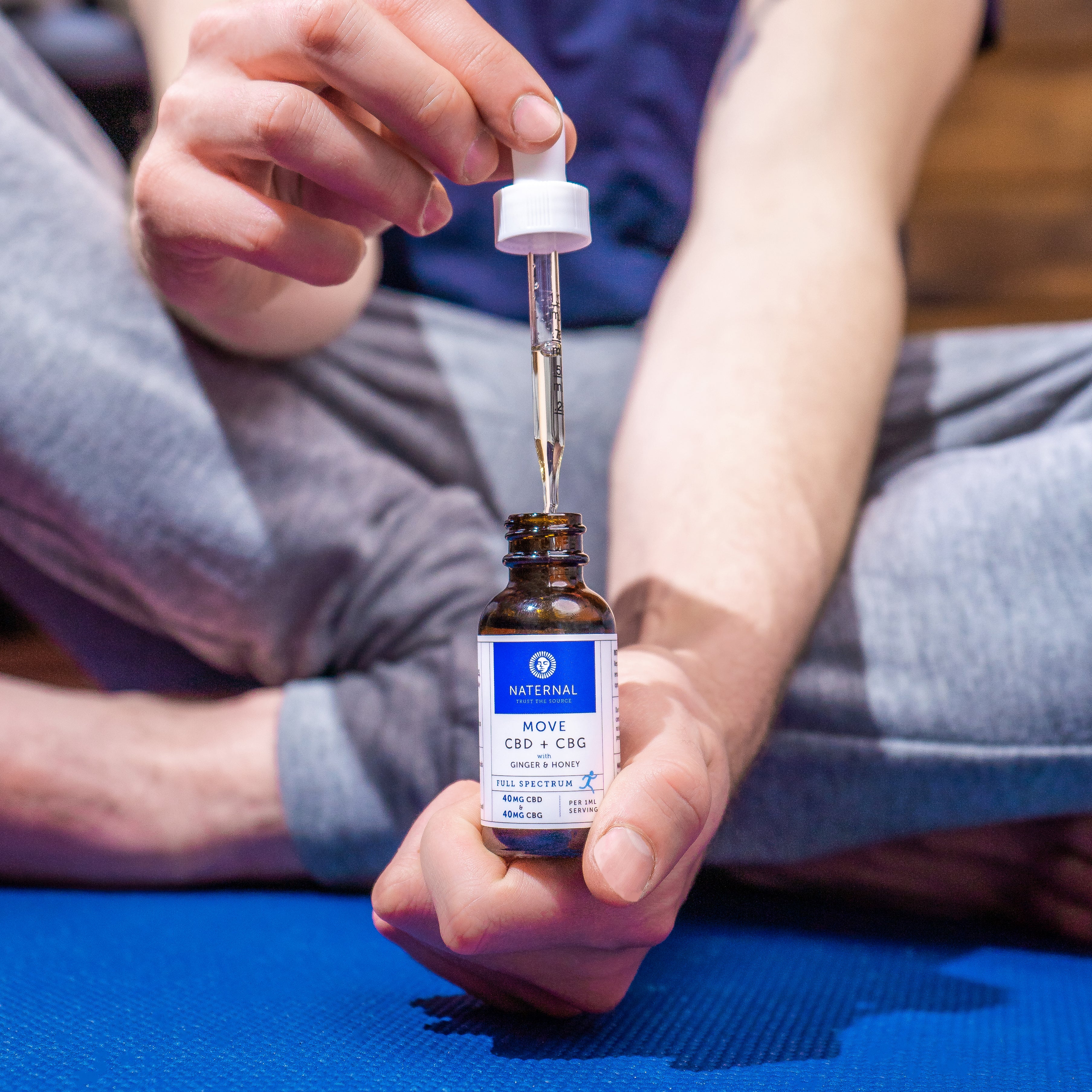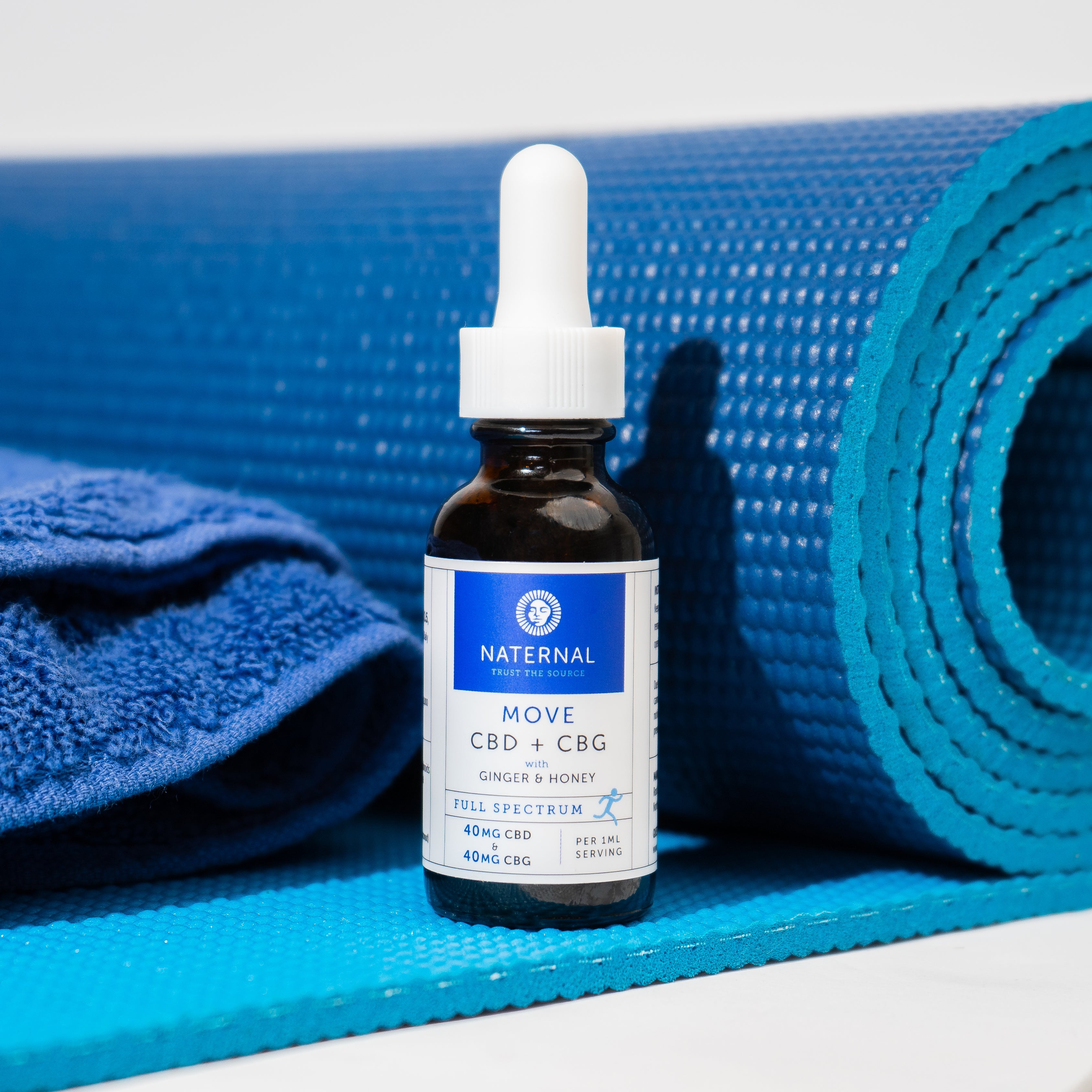 Great product. Stops pain.
Calvin - thank you for sharing! We are so glad to hear that it's providing relief. CBG, like CBD is a natural powerful anti-inflammatory. When combined, the two are even stronger!
-Naternal
Waste of money
Did work for me never buy that product. Wish I could return it.
Hi Stephen,
I'm sorry that you didn't like our Move product. Everyone's uses and endocannabinoid systems are different. Usually people that didn't like our Move product do better with our Full Spectrum 2400mg tincture. We are happy to exchange it out for another product. Send us an email at info@naternal.com. We can also help you find a product that is right for you.
-Naternal
Arthritis Relief
This product helps relieve the arthritis pain in my neck. I have been able to decrease prescription pain meds.
Hi Mary,
We are so glad to hear that our Move CBD + CBG Tincture has reduced your pain and helped you to decrease your prescription pain meds. Thank you so much for your support, we appreciate you!
The best service and product!
This company has the best customer service I've encountered in a long time. Always respond to questions and provide a fantastic discount for military and teachers! I've been using the Move and Sleep CBD tinctures for about. Year and I cannot imagine my day without them! Thank you Naternal for quality products and service.
Hi Betsy,
Thank you so much for your positive review! It's easy to have good customer service when the customers are so wonderful. We are very glad you are able to use our discount program and that our Move and Rest tinctures help make your days better. Thank you again for your support, we appreciate you!