Relax
Ease Full Spectrum Gummies (1mg D9 THC, 20mg CBD + Adaptogens)
Regular price

Sale price

$50.00
NEW AND IMPROVED! 
Our reformulated Full Spectrum Gummies boast 20mg CBD, 1mg D9 THC, ashwaghanda, magnesium glycinate, l-theanine and reishi.  Crafted with an ultra mircodose of Delta 9 THC, these gummies deliver a mild, yet effective, experience.  They are an ideal start to your day and you will relish the delightful blend of sweet strawberry and floral hibiscus flavors that make each bite a sensory treat.
 What You'll Love:
20 mg full spectrum CBD, 1mg of D9 THC with carefully chosen adaptogens
Fosters a sense of calm and joy without overwhelming effects
Scrumptious strawberry hibiscus flavor
Vegan, non-GMO and gluten-free—plus, no high-fructose corn syrups or artificial dyes
Legal and safe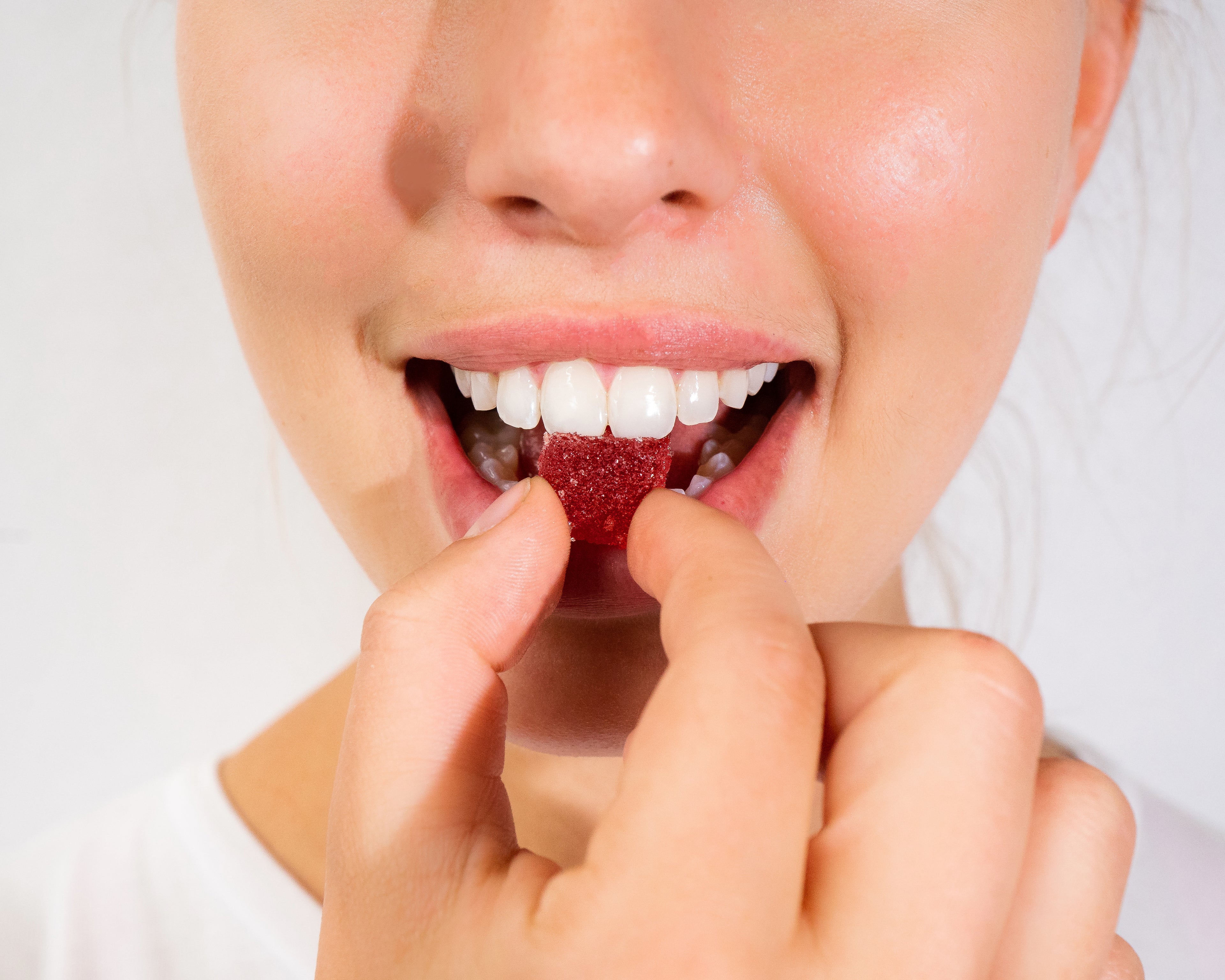 Aptly Named Gummies
The Ease gummies are just that; mellowing agents of calm and perfect for my current state of being. I will definitely purchase again.
So happy with these . . .
I was looking for a gummie that would help relax me without making me goofy. This is the best of many I've tried. I take one, and sometimes two, per day and experience a much quieter mind while staying sharp. Thank you Naternal!
Ease Full Spectrum CBD Gummies - 30ct.
really works
ive had back pain for a long time and someone told me about these gummies . so i tried them and they have helped ease the pain and rest better at night , my other half has tried them as well to help with his anxiety and these have really done the job !!! Highly recommend