Recover
Defend Full Spectrum CBD Salve 2000 MG
Regular price

Sale price

$50.00
Indulge yourself with our premium salve, formulated to melt upon contact and glide effortlessly across your skin. Expertly crafted to tackle skin irritation and abrasions, our salve provides instant relief right where you need it. Revel in its rich consistency as it penetrates deep into the skin for targeted healing and recovery.
Whether you seek solace from muscle soreness or need to soothe a skin rash, our salve is a perfect addition to your wellness regimen.
What You'll Love:
Instantly soothes skin irritations and minor abrasions
Light lavendar, planty smell
Fast absorbing formula for quick relief
Free from parabens and sulfates
Suitable for all skin types including sensitive skin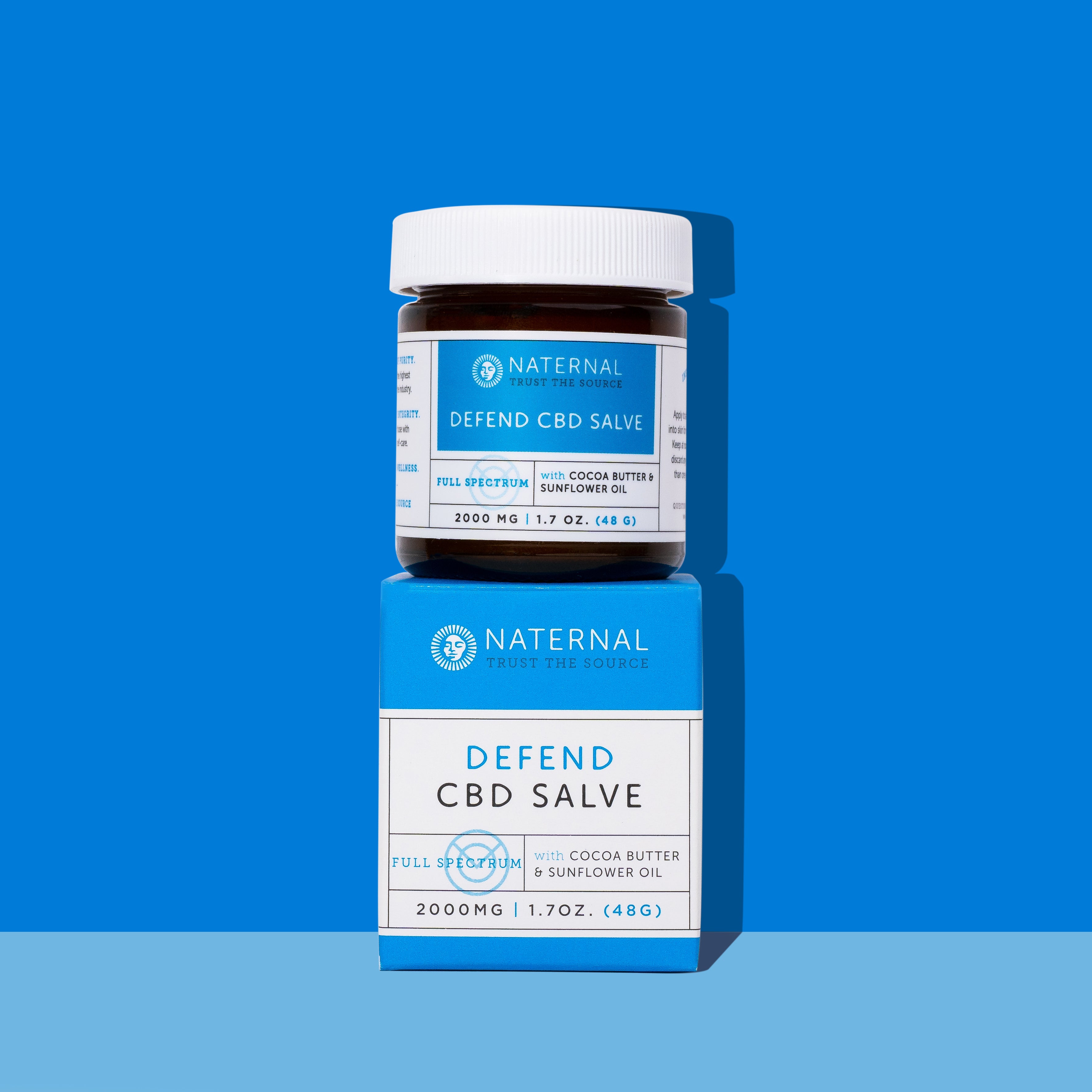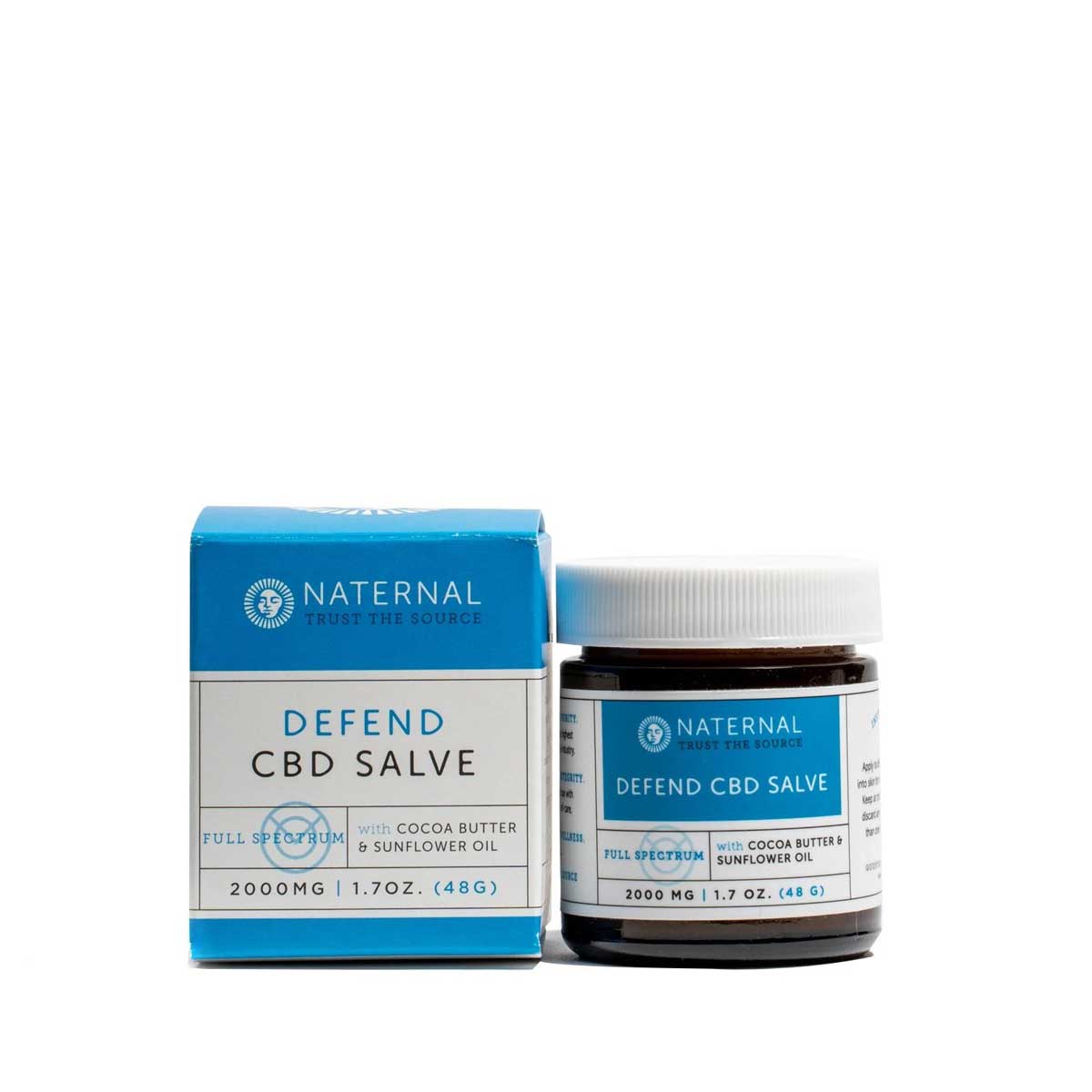 I started using this salve about three weeks ago for arthritis in my hands and was amazed at how well it works for me. Just to be sure, I stopped using it for two days, and my hands started hurting again. I use a dab about the size of a large pea for both hands once in the morning and then again in the evening. It's a great product has definitely been a game changer for me.
Quick relief
I'm so happy that decided to try the 2000mg defend salve- i had been getting 2 bottles of the 1000mg salve. Now I get pain relief within a few minutes on my shoulders both torn rotator cuffs. It is my first defense against pain and the double strength makes a huge difference. Thanks Naternal
Defend CBD Salve 2000mg
I like this product and think it's helpful for my severe hand arthritis - not a cure of course. I've been using it for a long time. A true test would be to stop using it and see if I get worse! I was disappointed though when the second order of three bottles every two months on automatic increased greatly in price over my first arrangement of that. It went from $30. A bottle- a $20 savings to almost as expensive as the larger bottle—so no big advantage anymore on doing it that way. There was no warning either that the price was going up so much.
Salve didn't do anything
I was excited to try the CBD salve for my shoulder but despite using it multiple times, it didn't make any difference. I really wanted to like this…but it did nothing for pain. I'd like to get a refund or try something else.