Sleep
Rest Full Spectrum CBN Oil
Regular price

Sale price

$45.00
Drift into peaceful sleep with Rest, the CBN tincture that's redefining restful nights. Infused with 40mg of CBD and 5mg of CBN per serving, this tincture will relax your mind and body, setting the stage for a tranquil sleep. Savor the soothing blend of vanilla and lavender flavors that make each drop a sensory delight. Ideal for unwinding after a hectic day or establishing a consistent, restorative sleep routine.
Don't miss the chance to elevate your nights with the tincture that's setting a new standard in sleep wellness.
What You'll Love:
Ensures restful sleep without morning grogginess
Vegan, non-GMO and gluten-free—plus, no high-fructose corn syrups or artificial dyes
Calming vanilla lavender flavor that's a treat for your taste buds
40mg CBD and 5mg CBN per serving
Legal in all fifty states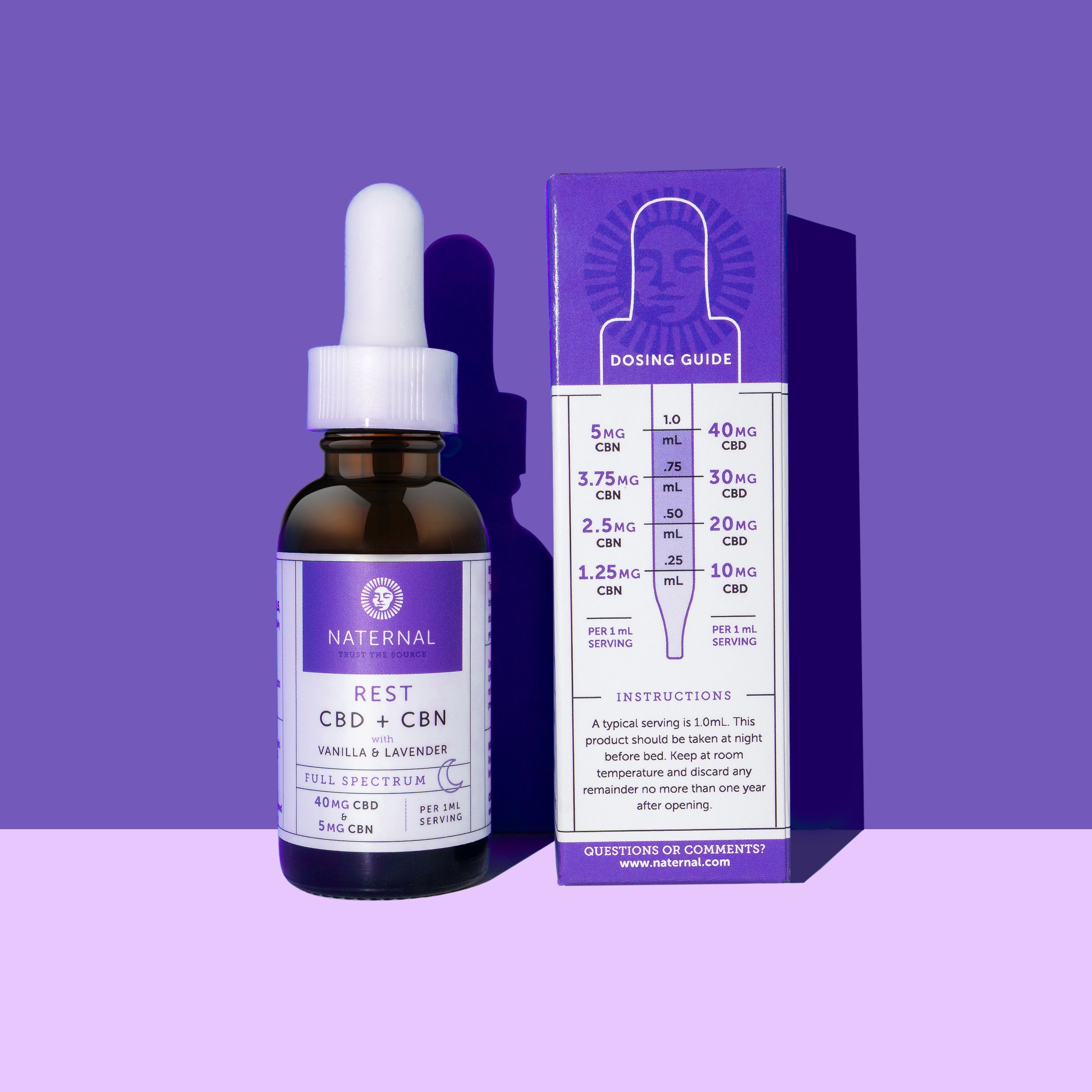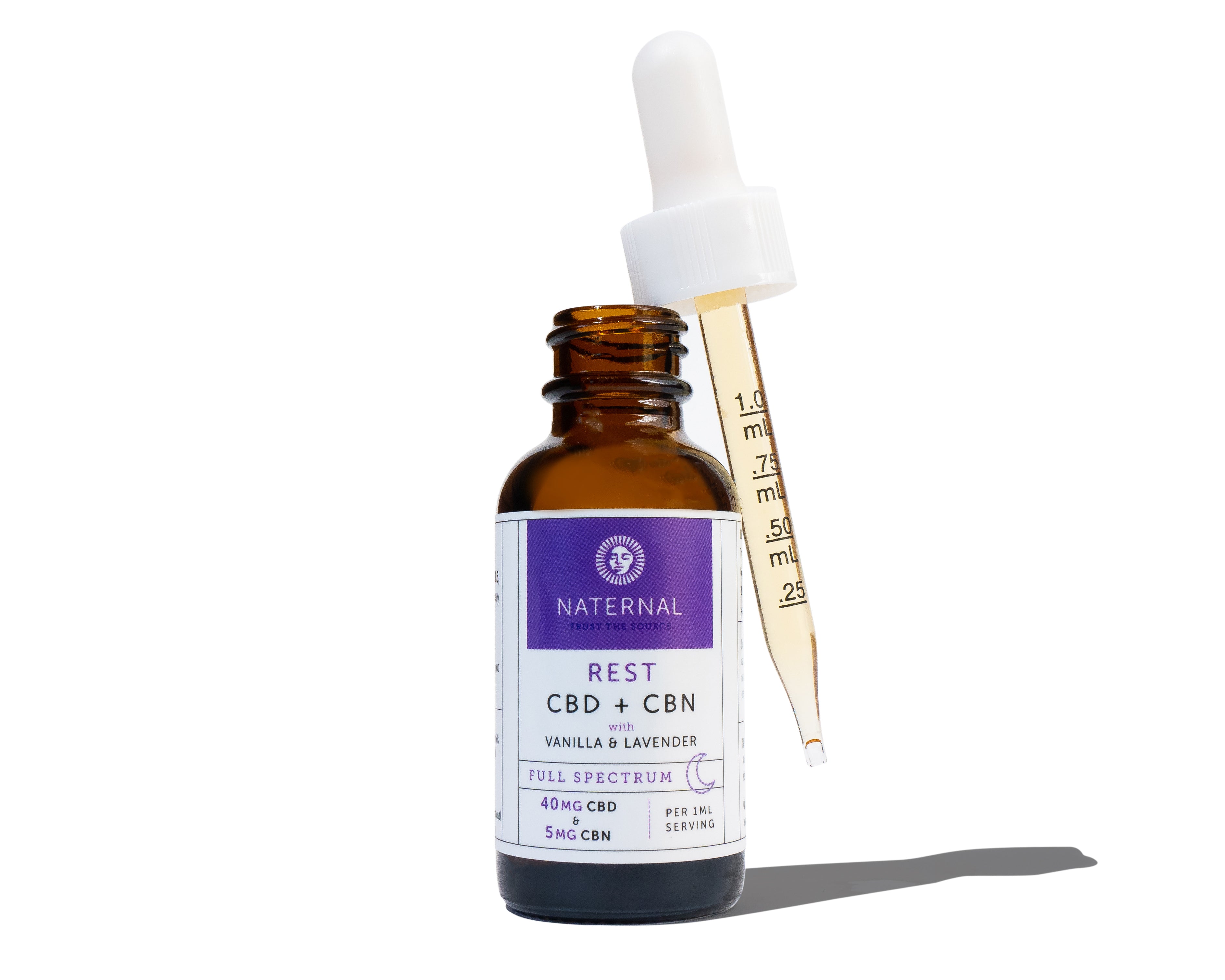 Worth the money.
The Rest Full Spectrum CBN Oil, though subtle in its effects, did help me sleep better than before. I can recommend it to others.
J.C. Baker.
Try it!
Only product that has ever aided with my insomnia. My doctor recommended this and said his wife benefits from this as well.
Love it for sleep
My go-to. Love that you can dose according to your needs and it helps me sleep without making me feel knocked out or hung over.
Love it!
Helps me to get a good nights sleep
Take with food? Should it be added to tea?
I purchased this product because a friwnd had success with it. But I'm not sure if you put it under the tongue , direct it to the back of the throat, take with food, etc.