Regular price

Sale price

$50.00
Our luxurious salve warms to the touch and glides smoothly over your skin. Crafted to alleviate skin irritation and abrasions, this salve delivers immediate relief.  Enjoy the comforting sensation and rich texture only a salve can provide, penetrating the skin to offer targeted relief and recovery.
Whether you need relief from soreness or help to heal a rash, our salve is elegantly packaged and designed to fit seamlessly into your wellness routine.
What You'll Love:
Alleviates skin irritation and abrasions
Vegan, non-GMO, gluten free and no high-fructose corn syrups or dyes
Light lavendar, planty smell
Hurry, only 11 items left in stock!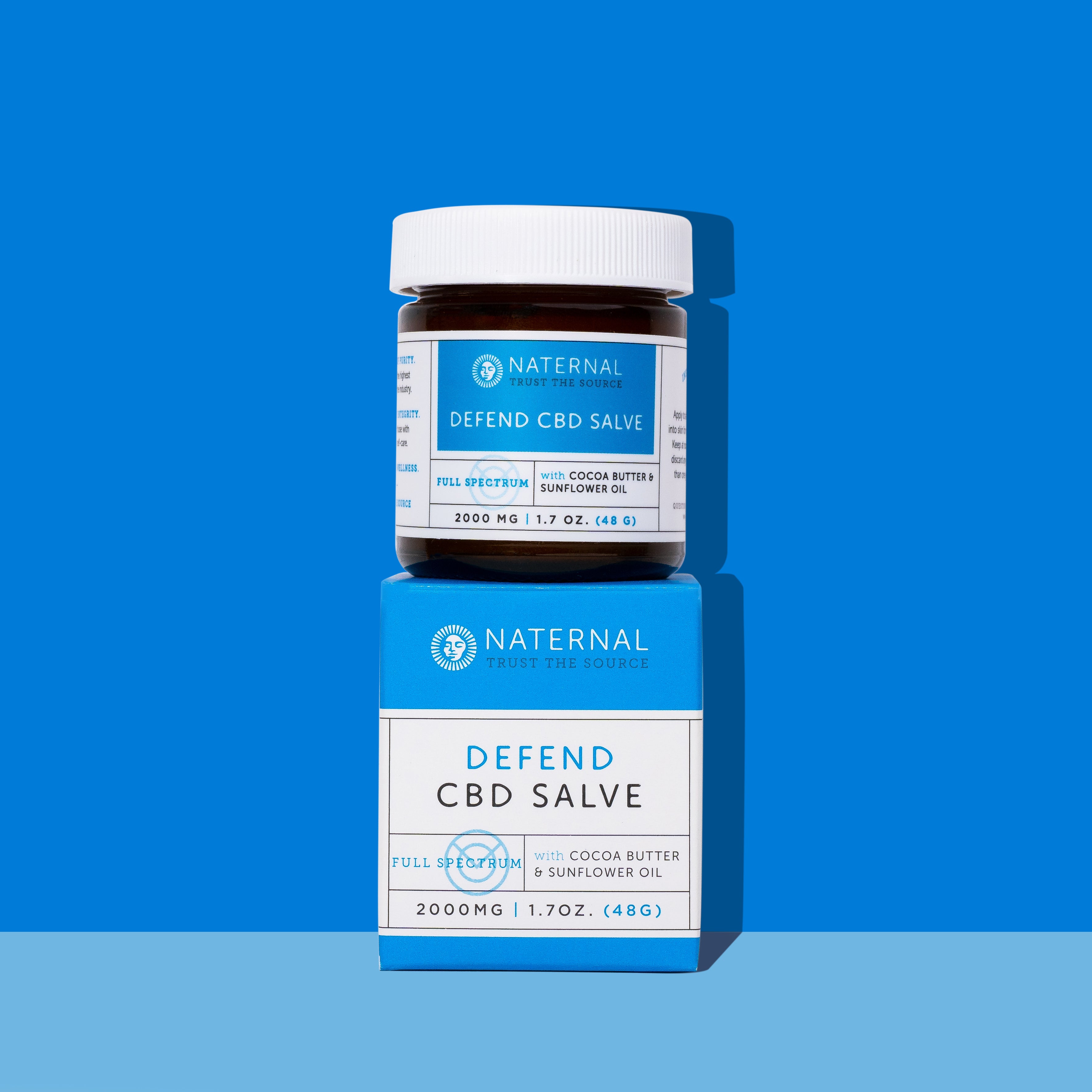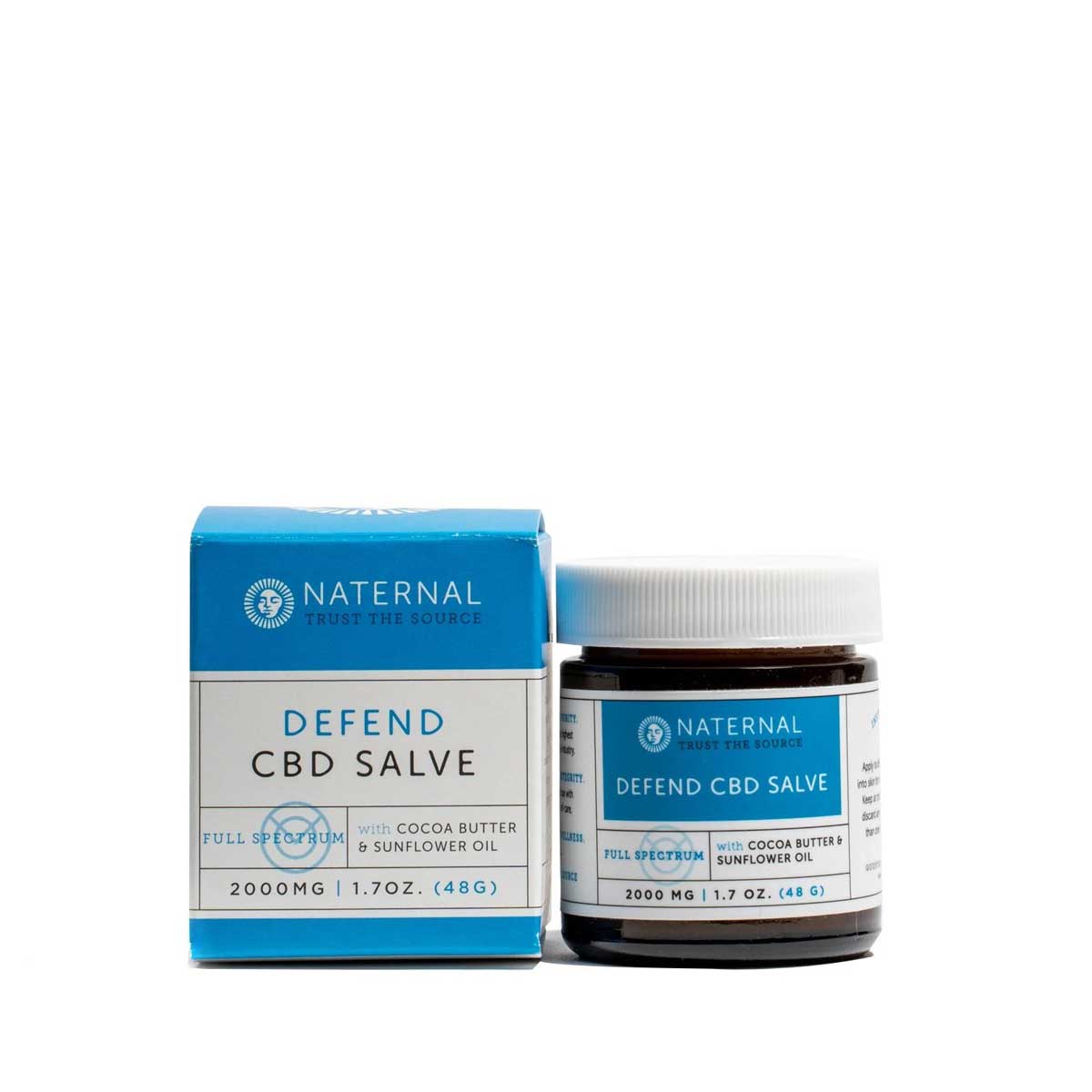 Quick relief
I'm so happy that decided to try the 2000mg defend salve- i had been getting 2 bottles of the 1000mg salve. Now I get pain relief within a few minutes on my shoulders both torn rotator cuffs. It is my first defense against pain and the double strength makes a huge difference. Thanks Naternal
Defend CBD Salve 2000mg
I like this product and think it's helpful for my severe hand arthritis - not a cure of course. I've been using it for a long time. A true test would be to stop using it and see if I get worse! I was disappointed though when the second order of three bottles every two months on automatic increased greatly in price over my first arrangement of that. It went from $30. A bottle- a $20 savings to almost as expensive as the larger bottle—so no big advantage anymore on doing it that way. There was no warning either that the price was going up so much.
Salve didn't do anything
I was excited to try the CBD salve for my shoulder but despite using it multiple times, it didn't make any difference. I really wanted to like this…but it did nothing for pain. I'd like to get a refund or try something else.