Recover
Rescue CBD Muscle Cream 2000mg
Regular price

Sale price

$60.00
Enjoy the rejuvenating power of our metered dose muscle cream. Combining the potency of CBD with natural ingredients like menthol, camphor, eucalyptus, and arnica, this cream provides maximum relief and a familiar, soothing scent. Feel the calming sensation as the cream absorbs into the skin, offering targeted relief for sore muscles and tension. Experience the loving care and natural essence that goes into every metered dose, guiding you to relaxation and comfort.
Whether you need to recover after an intense workout or are looking for daily relief from muscle aches, our muscle cream is elegantly packaged and designed to fit seamlessly into your active lifestyle.
What You'll Love:
Alleviates soreness
Vegan, non-GMO, gluten free and no high-fructose corn syrups or dyes
Includes menthol, camphor, eucalyptus and arnica
20mg CBD per pump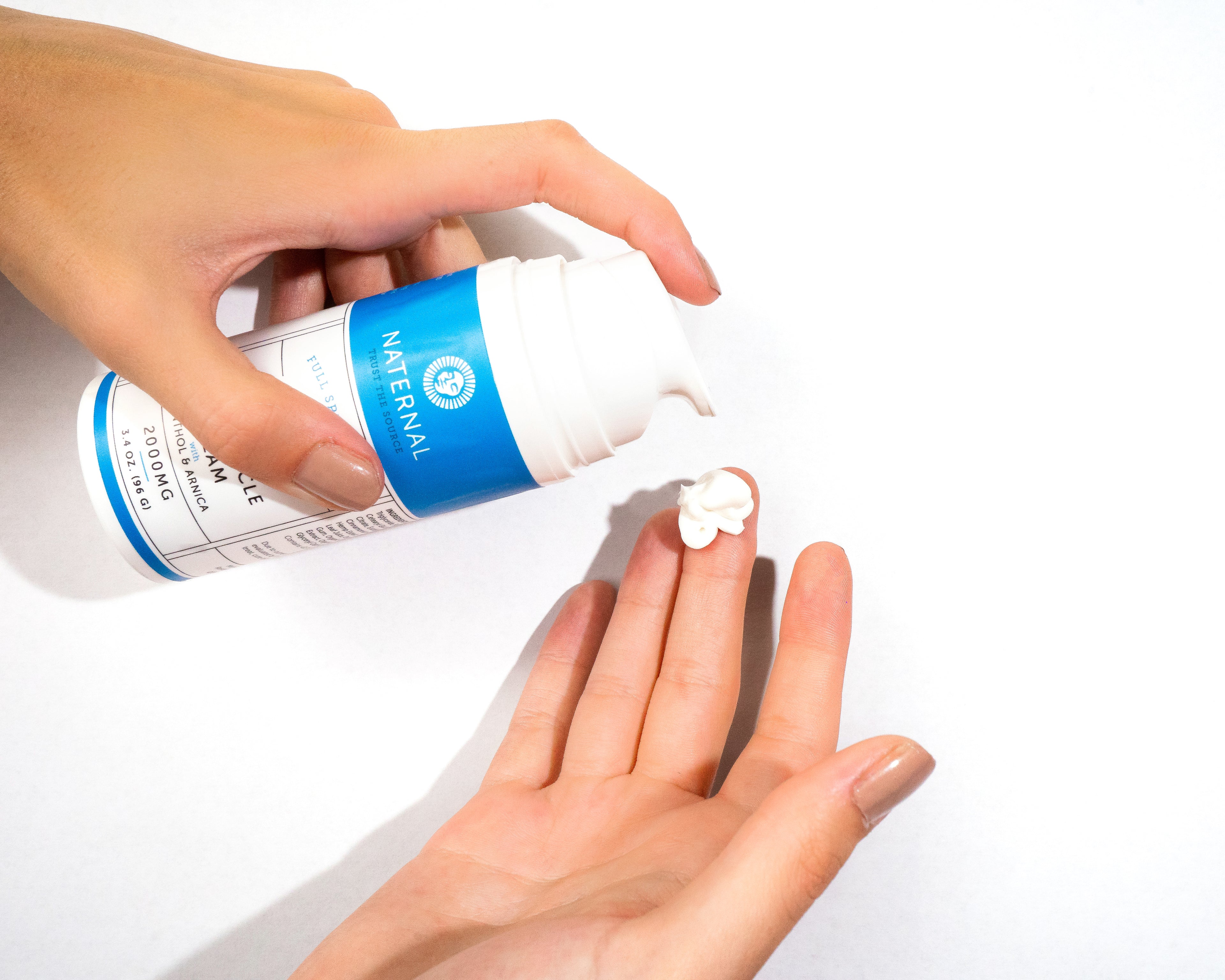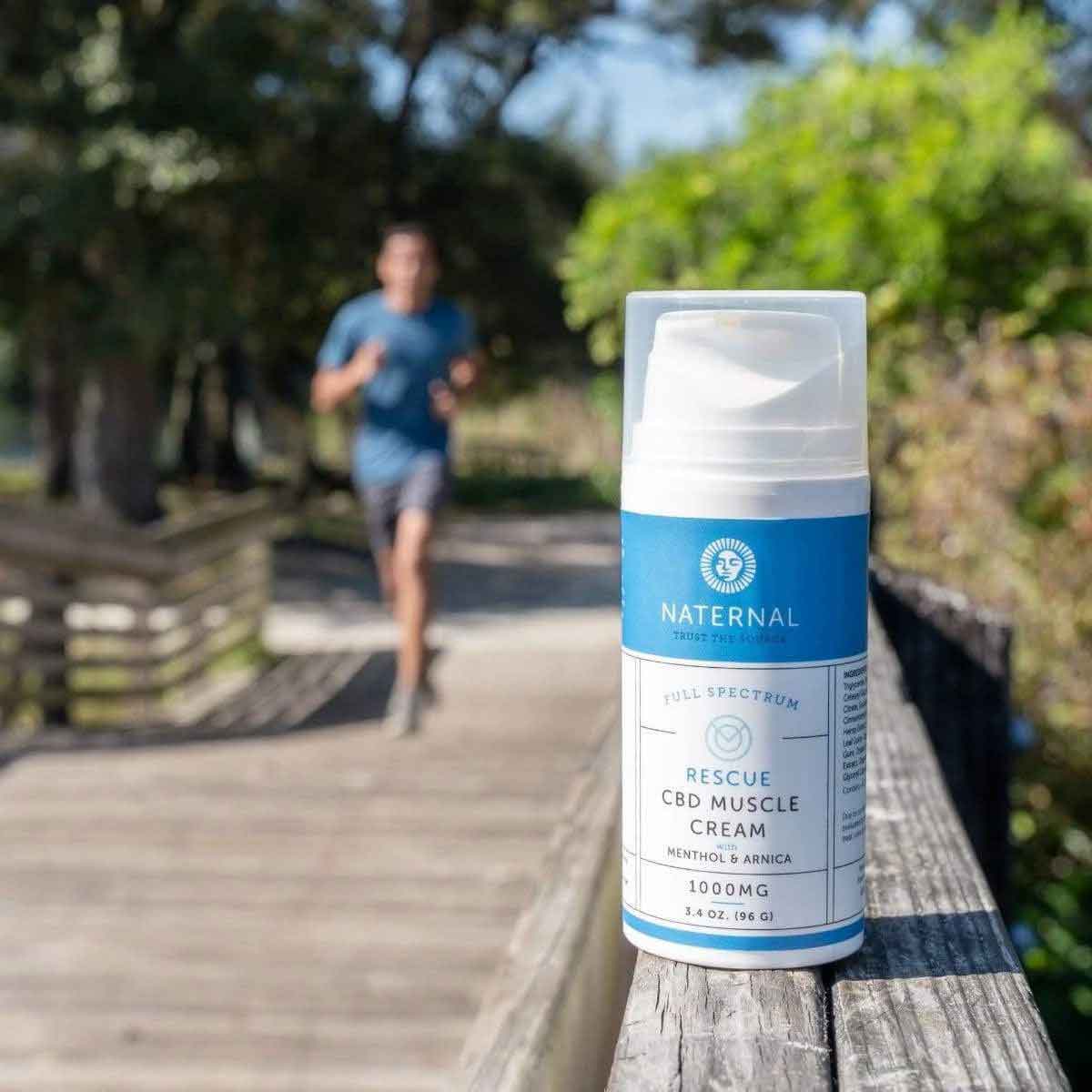 It really does work
I got this initially for my husband who is a carpenter and it helped tremendously with his hands. I have the worst TMJ/TMD pain and waiting on surgery for the joint replacement. This gave me some relief, even for a short time.
Useful for Fibro Pain and Tension
With fibromyalgia, I have roving pain. The constant is in the knots at the sides of my neck for which I must have trigger point injections for inflammation and pain when it gets too bad, and I cannot turn my head to drive. I use this cream, as needed, to relive both pain and the tightness I get before the pain. Also for arthritis in my hands/wrist. The best topical I've tried yet, and I've tried many over the years. As a bonus, I also find the dispenser, smell and consistency very appealing which makes it feel more like a luxury self-care product than a medicinal product. I like also that I'm buying from a smaller, independent business, not a conglomerate. Please keep this one affordable for those of us who need it!
I Have Tried Multiple Topicals, This is My Favorite
When I first got this I was a bit put off by the smell...it smells great, but it's strong - but it's only temporary and I've come to really like the smell. This is the best out of all the topicals I have tried. For the price you get twice as much product, this is the only topical I've tried that does NOT leave a greasy film, and it has been the most effective topical out of all I have used. I originally purchased it for my bad neck/shoulder muscle pain but I have also started using it on my hands for arthritis pain. It relieves the pain right away. I just bought the 1000mg to tide me over til the 2000mg comes available again. As soon as it does I'll buy it.
OMG What a Difference!
Naternal's Rescue CBD Muscle Cream (2000 mg.) is the BEST alternative to shots and pain meds. I use it on both of my knees and the results are incredible. I simply put a little on each knee cap and rub it all around the front and back of my knees. My pain subsides quickly (a few minutes) and it is easier for me to walk. I have tried ALL of the otc creams and NONE of them come close to the pain-reducing RESCUE CBD Muscle Cream (2000 mg.)
Order yours and you can thank me later!