Regular price

Sale price

$65.00
Supercharge your recovery with Move, the CBG tincture that's a game-changer for athletes and fitness enthusiasts alike. Packed with a 40mg of CBD and 40mg of CBG per serving, this tincture is engineered to optimize muscle recovery, reduce inflammation and elevate your athletic performance. Savor the invigorating ginger honey flavor that makes wellness taste like a reward. Ideal for recharging post-workout or giving you that competitive edge when you need it most.
Don't miss the chance to redefine your fitness with the tincture that's setting a new standard in sports wellness.
What You'll Love:
Enhances recovery and boosts energy levels for peak performance
Vegan, non-GMO and gluten-free—plus, no high-fructose corn syrups or artificial dyes
Ginger honey flavor that's a treat for your taste buds
40mg CBD and 40mg CBG per serving 
Legal in all fifty states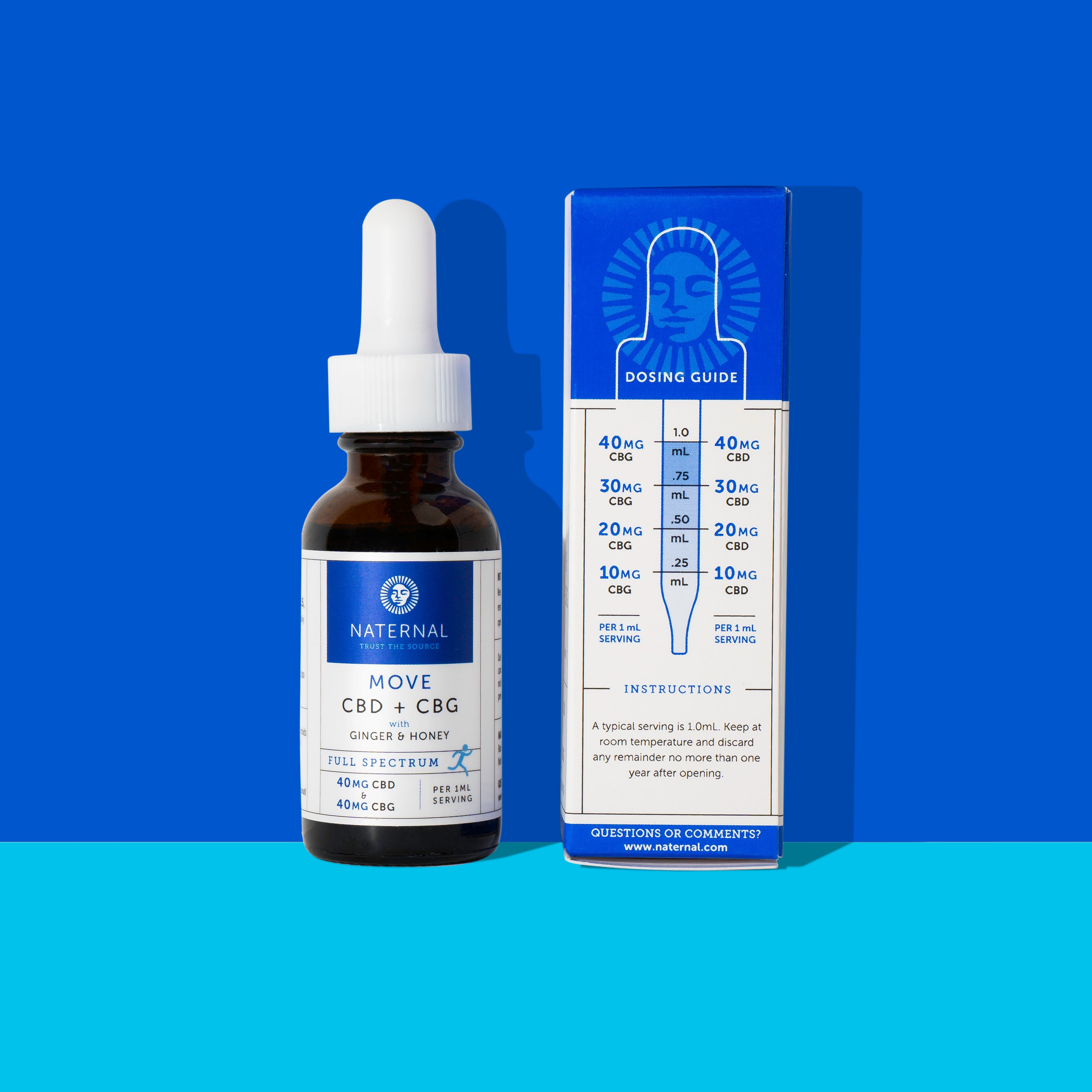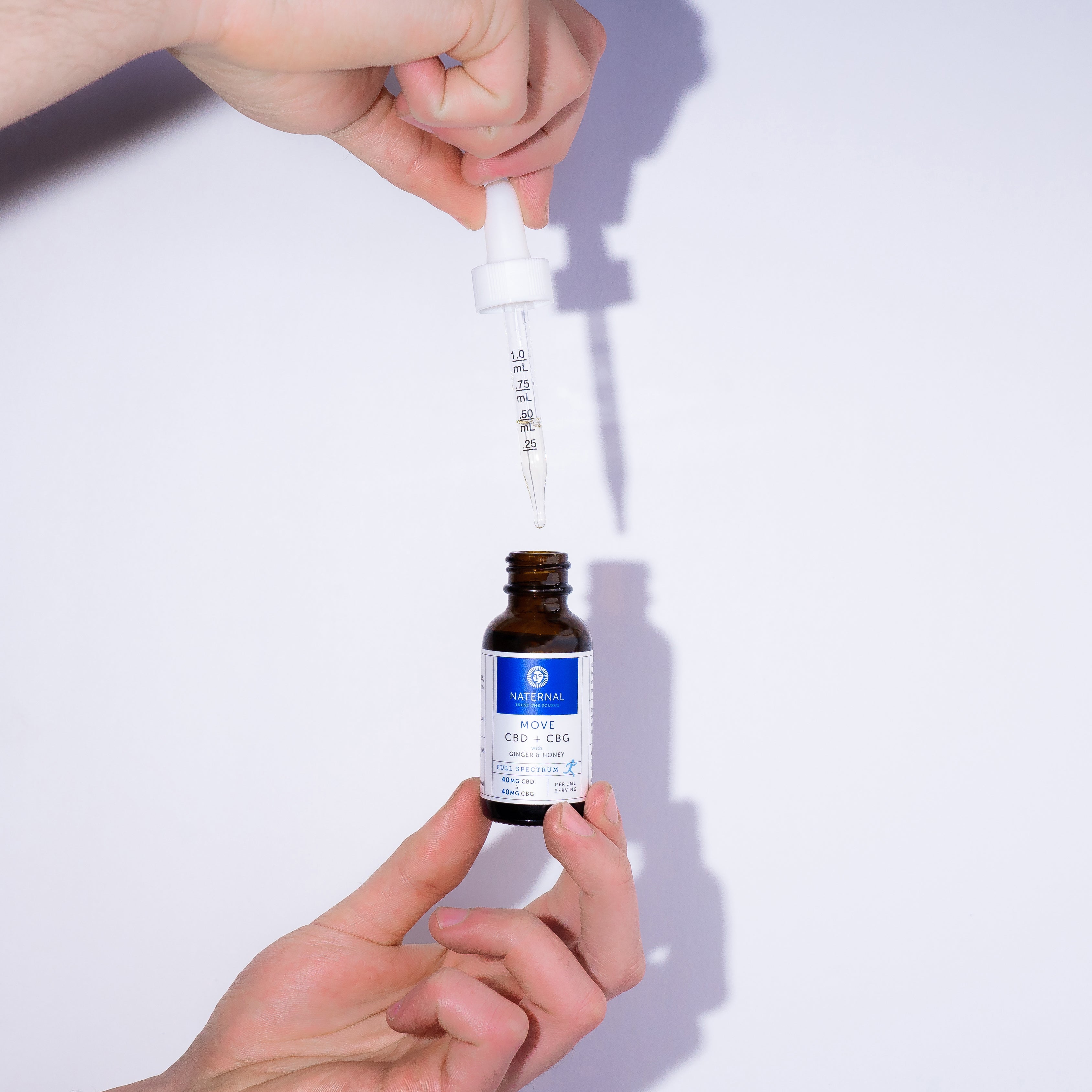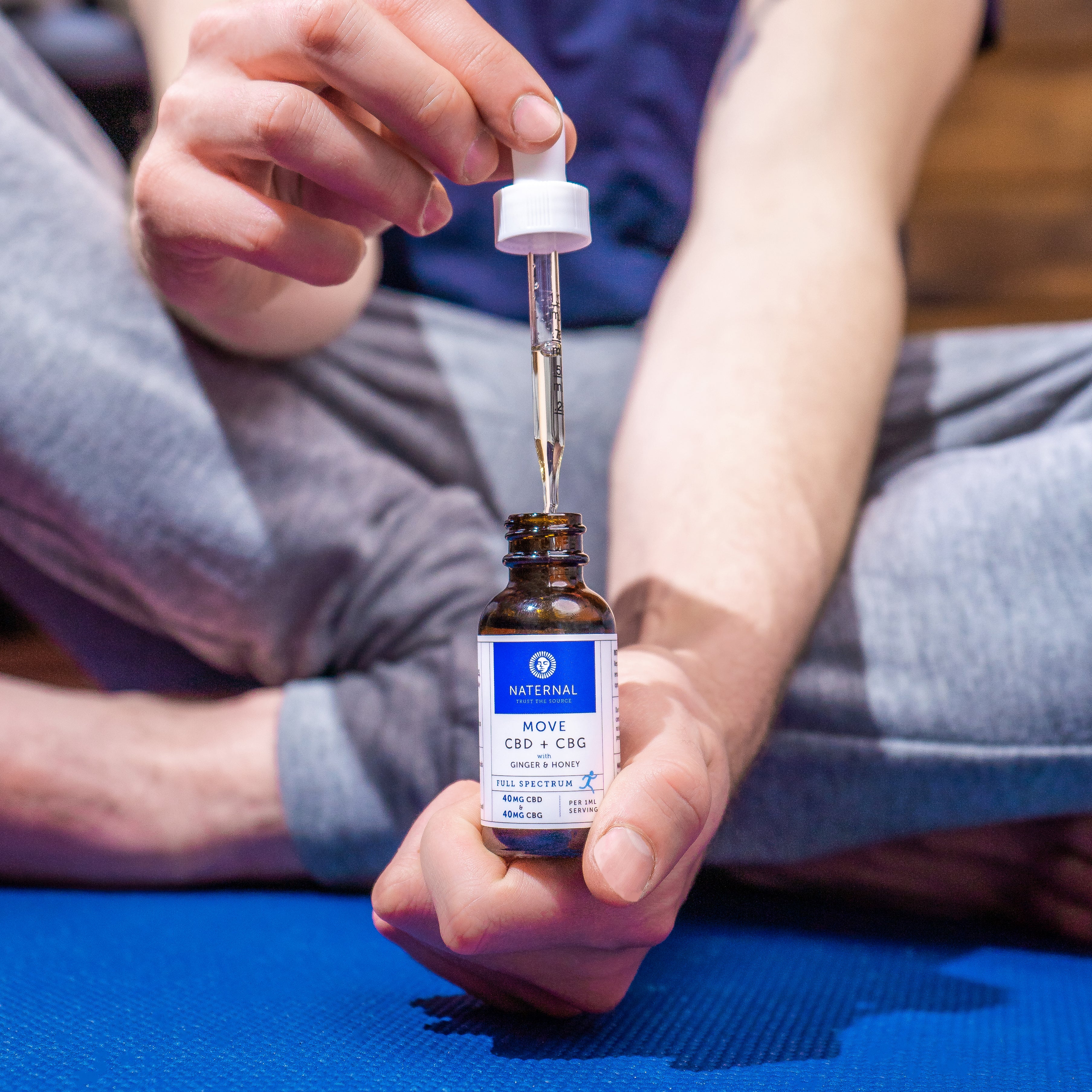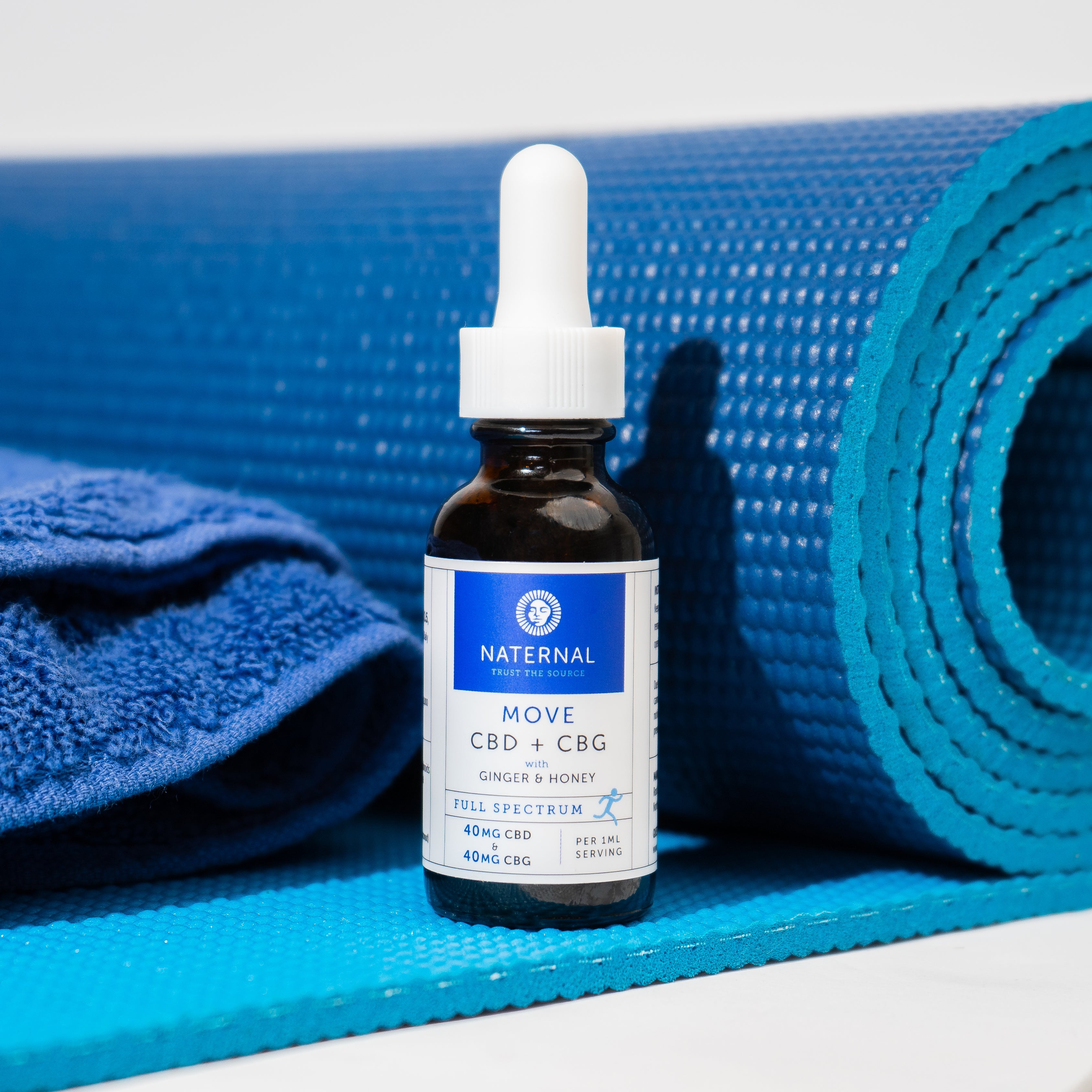 Love it!
I've had to be in physical therapy for the past 3 months. 3 weeks ago I started taking CBD MOVE and it's been like a jump-starter for doing my exercises; plus it helps to put me in a positive mood!
Cbd-cbg
It's an amazing product after searching and spending so much money to find the right one !! It's the best ! Sad I can't get it all in Toronto Canada .
Great product. Stops pain.
Calvin - thank you for sharing! We are so glad to hear that it's providing relief. CBG, like CBD is a natural powerful anti-inflammatory. When combined, the two are even stronger!
-Naternal
Waste of money
Did work for me never buy that product. Wish I could return it.
Hi Stephen,
I'm sorry that you didn't like our Move product. Everyone's uses and endocannabinoid systems are different. Usually people that didn't like our Move product do better with our Full Spectrum 2400mg tincture. We are happy to exchange it out for another product. Send us an email at info@naternal.com. We can also help you find a product that is right for you.
-Naternal