CBD for Pets 1200mg
Regular price

Sale price

$40.00
Naternal CBD for Pets
As pet owners, we always want the b est for our four-legged friends. That is why our collection of CBD for pets offers high-quality products made with the same care and attention to detail as the rest of our CBD products. Specifically made for the furriest members of our family, Naternal CBD for pets is available in various strengths so that you can choose the best CBD oil for your pet's individual wellness needs.
What Is CBD for pets?
CBD for pets provides owners with a way to promote wellness naturally in their dogs, cats, and other types of furry friends. CBD oil for pets offers a wide range of potential benefits that can bring peace of mind to both owners and pets. 
Why Choose Naternal CBD for Pets?
Naternal is a wholly-owned subsidiary of Root Bioscience, Inc. Root Bioscience is a materials science company, specializing in cannabis products. It monitors Naternal's entire supply chain from soil to oil and manufactures Naternal products in a modern GMP-compliant facility in North Carolina's world-renowned Research Triangle Park. Our production process is meticulous, and our testing is rigorous to ensure the CBD products you get are exactly what we say they will be.
Our CBD for pets is held to the same standards used for other products in the pet health and wellness industries. All our hemp products for pets are sourced from natural ingredients and use rigorous testing to ensure quality and safety. You can even access lab reports on any product we sell to verify this.
Is CBD Safe for My Pets?
Your pets are part of the family; we get it. That's why we offer CBD products specially made for our furry (and feathered) friends. Our pet formulations blend CBD with other naturally occurring cannabinoids to help pets get more out of every day. While we are 100% confident about the quality and safety of our products, we understand that every pet has different needs, so we recommend consulting with a veterinarian before starting a CBD regimen.
If you have more questions about CBD oils, please contact us directly through our website. Every day we connect with people. Some have known the power of CBD oils for years, and others are just getting started, but together, we are building a thriving community of wellness seekers. Visit us, look around at our products and, most importantly, be well. 
Why Is Naternal CBD Oil for Pets Full-Spectrum?
Full-spectrum CBD formulas contain a high concentration of CBD combined with other hemp compounds known as cannabinoids. These hemp compounds have shown to enhance the overall effects of CBD to deliver more potent effects than CBD alone.
What Are the Benefits of CBD for Pets?
Even though we'd love to tell you exactly how CBD could support your pet's mental and physical wellness, we must remain silent when it comes to the specific health benefits of our products. This is because we adhere to the rules set out by the Food and Drug Administration (FDA) for your protection regarding all supplements. Since CBD supplements are currently not regulated by the FDA, we are not in a position to make any claims regarding the potential benefits of CBD for pets. This means that researching the potential benefits of CBD for pets falls to you. Luckily, there are numerous studies explaining how CBD for pets can help your dogs and cats. We encourage you to explore the internet or consult with your vet to find exactly how high quality, rigorously tested CBD products can be helpful for your pets. We will be following along, but we can't participate in this part of the conversation--for now.
What Is the Right CBD Oil Dosage for Pets?
As a starting point, we recommend 4 mg of CBD for every 10 lbs of your pet's body weight.
| | |
| --- | --- |
| PET'S WEIGHT | RECOMMENDED DOSAGE |
| 0-10 LBS | 2-4 mg |
| 10-30 LBS | 4-12 mg |
| 30-70 LBS | 12-24 mg |
| 70+ LBS | 24+ mg |
The numbers in this chart are simply a set of suggestions that can help you find the right CBD dosage for your pet. If you have any concerns, don't hesitate to consult with your veterinarian before giving CBD to your pet.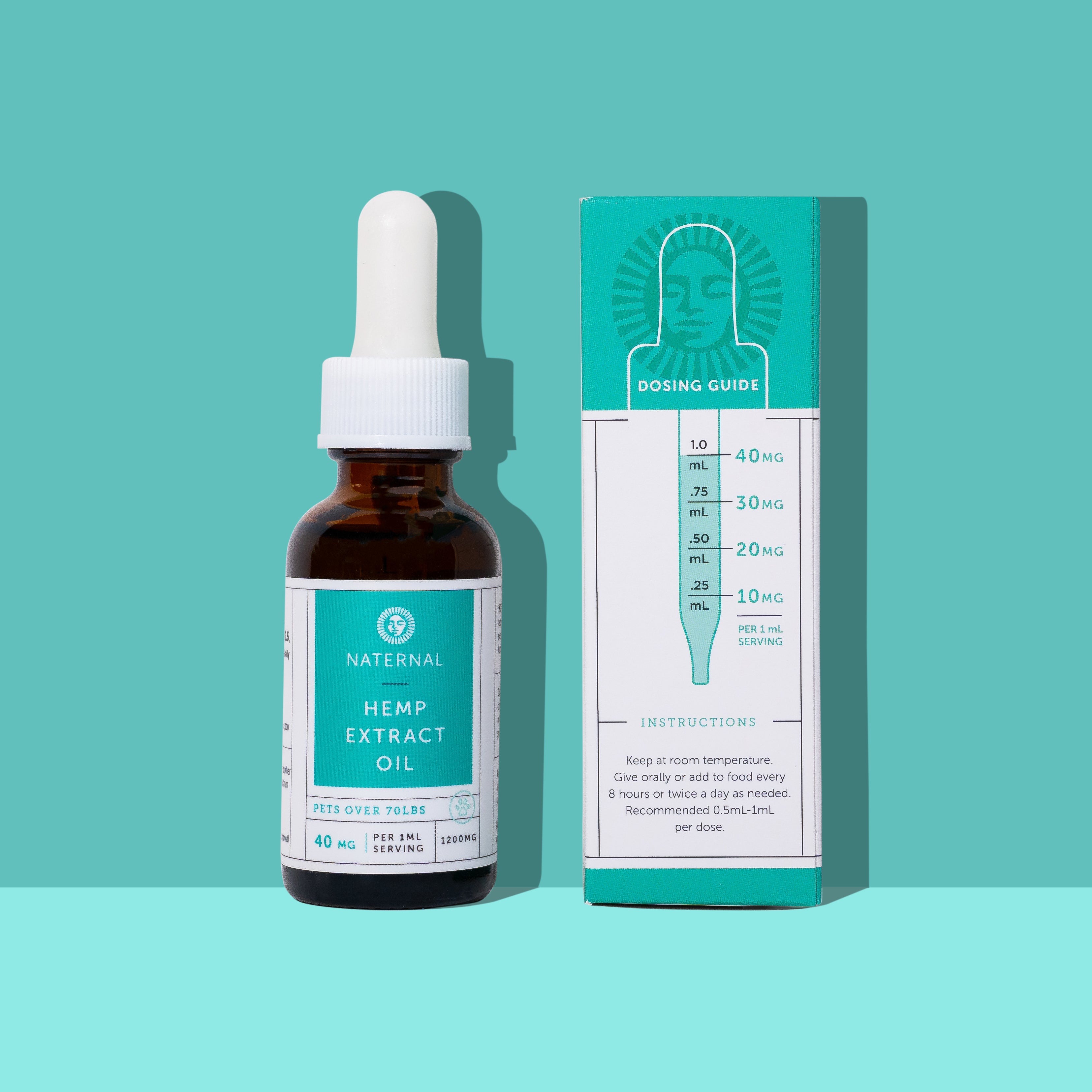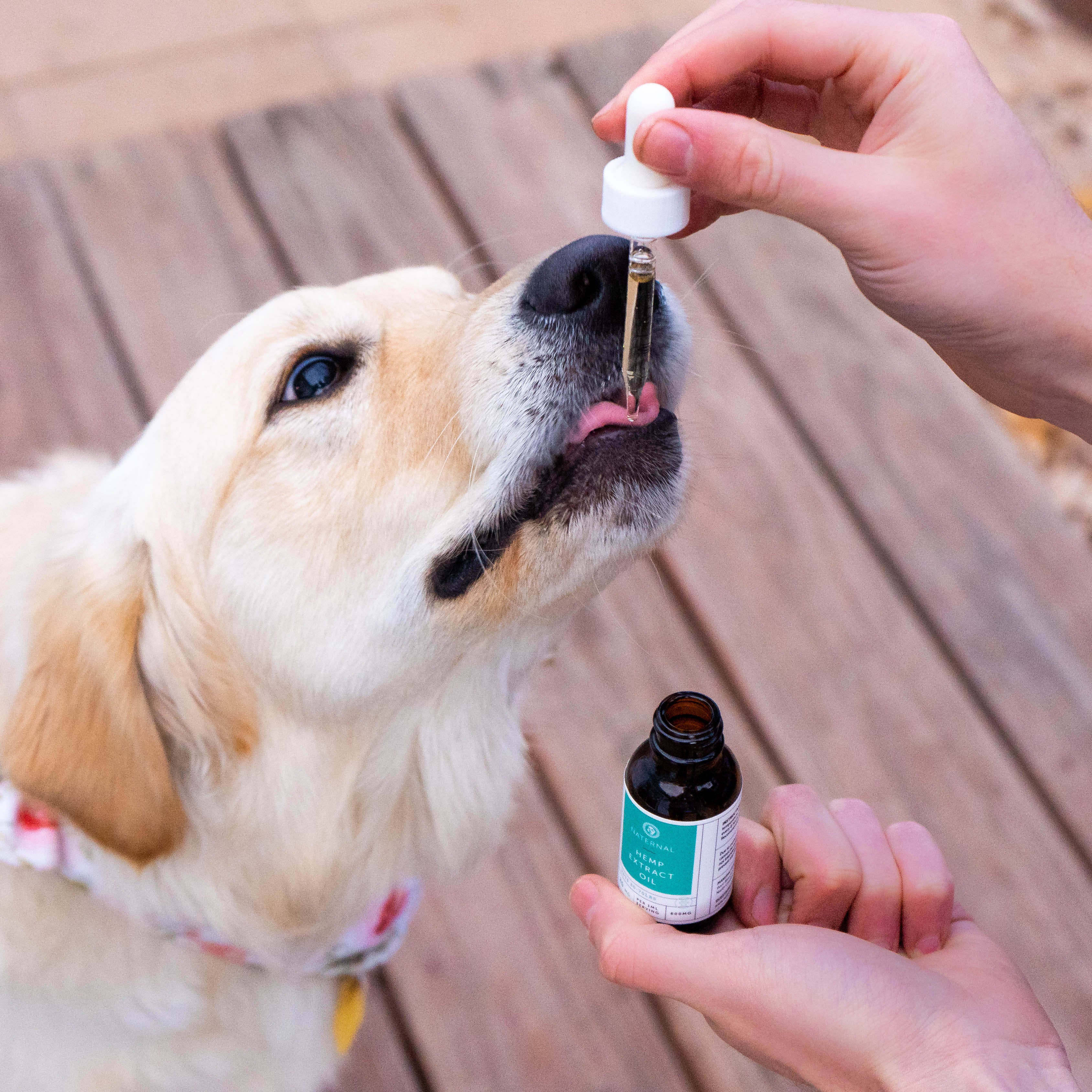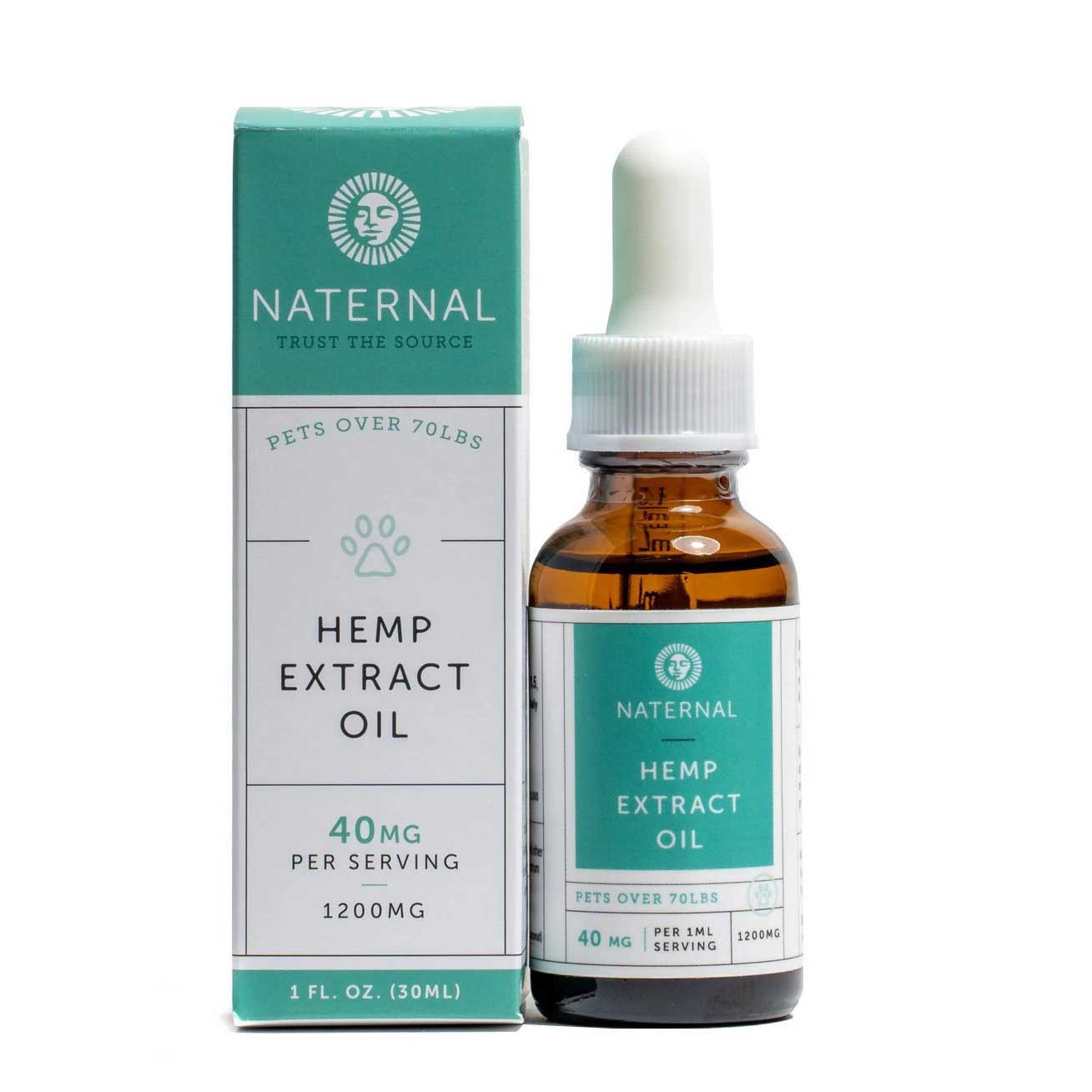 Excellent service
Best place for CBD oil. Really helps my older dog's arthritis pain
Thank you, Paul. We are grateful to provide great service and products that help to our community. Glad to hear that it's helping ease your dog's pain.
We have purchased CBD for Pets 1200mg for our 74# 13.5 year old dog (boxer mix with bum knees). We give it as a scheduled sleep-aid/ adjunct pain relief nightly and once for breakthrough pain midday, as needed. We can tell the pup approves because when we go to give it to him he pulls back his jowls to help administer! He has been sleeping more soundly and seems much more comfortable. We love that it's full spectrum CBD+MCT oil for absorption+ 0.3% THC for best relief thanks to entourage effect.
works for my 2 cats.\nI use this on my 2 cats some nights when they are hyper when I'm trying to sleep. Works very well and they like to take it. Will keep using!!
Our 13yo Lab loves it!
The full spectrum pet CBD helps our old girl not only get around easier, but also has helped regulate her diabetes symptoms! I'm not saying this is a replacement for regular medical treatment but it has helped with her quality of life tremendously. Her steps and movements aren't so rigid when she has had her dose of CBD!
Hi Alexandria,
We are so happy that our Pet 1200mg CBD Tincture is helping your sweet pup with her diabetes and her mobility! Give her an extra treat for us. Thank you very much for your support and positive feedback!