Regular price

Sale price

$45.00
Find serenity with Rest, a vanilla lavender tincture designed to promote optimal rest and relaxation. Experience a peaceful night's sleep with our full spectrum CBN blend, crafted to calm the mind, relax the body and prepare you for a tranquil slumber. Feel the gentle care and attention that goes into every drop, guiding you to a restorative rest.
Whether you need to wind down after a busy day or are seeking a consistent sleep routine, our Rest full spectrum CBN tincture is elegantly packaged and designed to fit seamlessly into your nighttime ritual.
What You'll Love:
Promotes rest without morning grogginess
Vegan, non-GMO, gluten free and no high-fructose corn syrups or dyes
Delicious vanilla lavendar flavor
40mg CBD and 5mg CBN per serving
Legal in all fifty states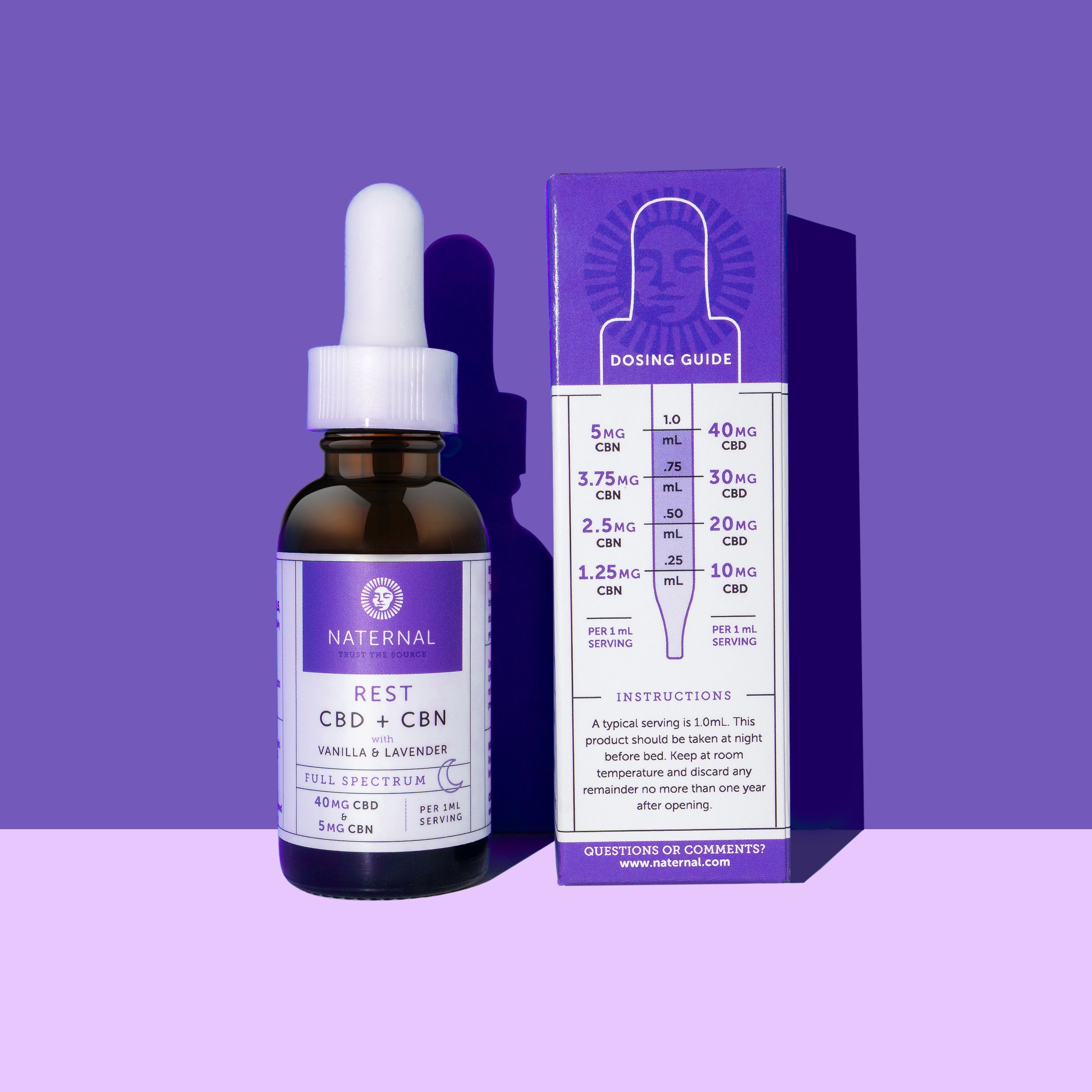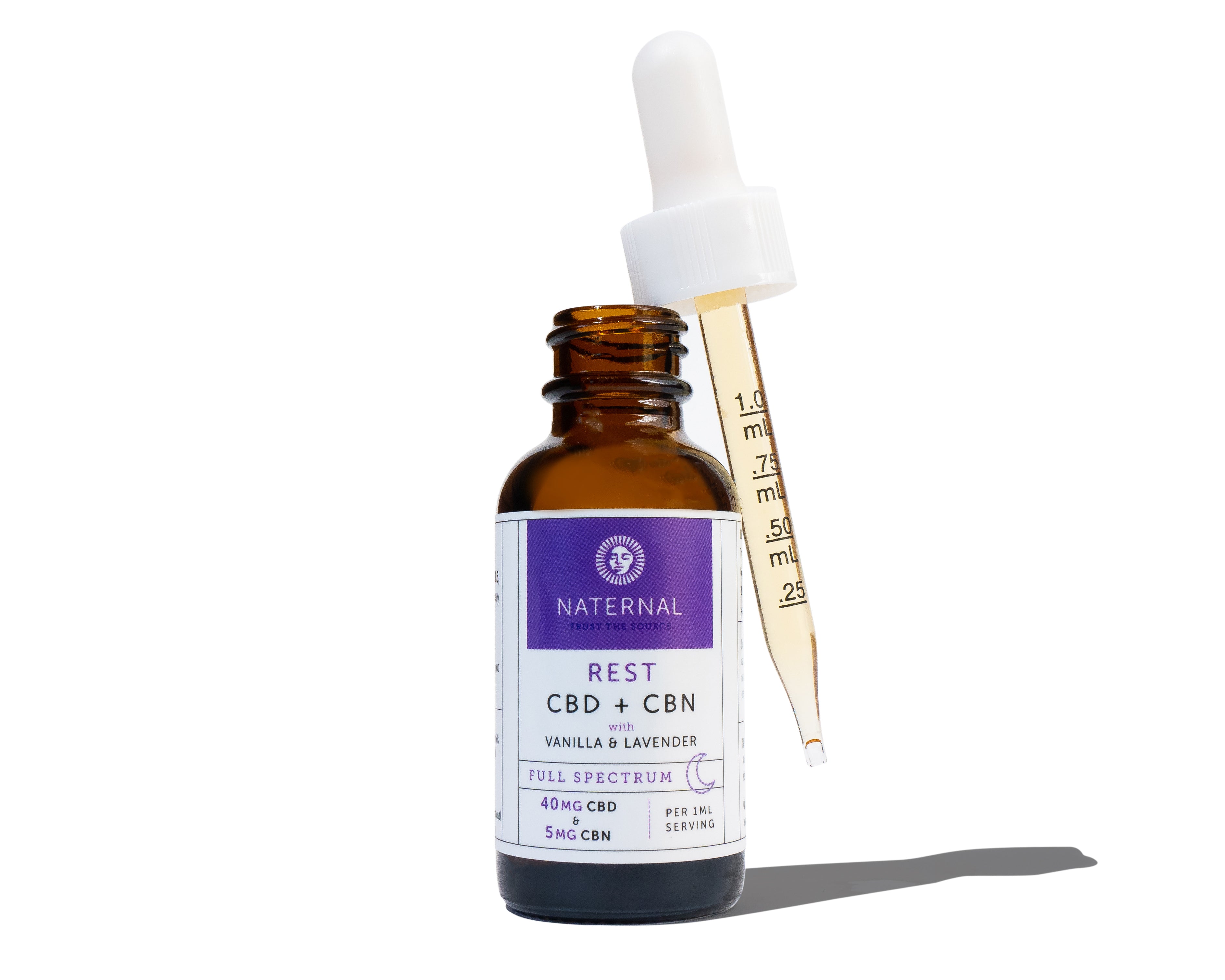 Take with food? Should it be added to tea?
I purchased this product because a friwnd had success with it. But I'm not sure if you put it under the tongue , direct it to the back of the throat, take with food, etc.
A Good Way to Drive Your "Event" Numbers DOWN on Your CPAP
As one of many who uses a CPAP to treat sleep Apnea I generally have a double digit "event" score in the morning. For those who are lucky enough not to know what I'm talking about, this means that my sleep was not as restful as it could have been. After starting to use Naternal's REST CBD+CBN product I've consistently had lower event numbers. This means my sleep has improved.
I wake up more refreshed and invigorated....ready to start my day.
no sleep
was sold Rest CBD+CBN at blue flower, in sugar mtn , The assistant said it would help me sleep,follow all instructions, But it worked the oppisite, istayed awake the whole night,could not get to sleep,plus it dried out my mouth so bad,it was not a good feeling at all, do not want to try it again at this point,I hope i have,nt wasted $45.00,,would love some feedback...
Oh no! We are so sorry that Rest didn't work for you. Please send us an email to info@naternal.com and we can help you get squared away. We want to make sure you're completely satisfied with the product you're using!
Unfortunately, not everyone has the same experience with each product. Because everyone is different, our endocannabinoid systems are also different. Our endocannabinoid system acts like a lock and key and sometimes the keys are different or don't fit properly. CBN is a sedative for most people, however, there are a few individuals that actually experience the opposite effects. It is rare, but it does happen! A different combination of cannabinoids might be better for you to help you get the sleep you need. Send us an email - we are determined to help you find something better for your personal routine.
-Naternal
Edward - thank you for sharing your success with Rest!